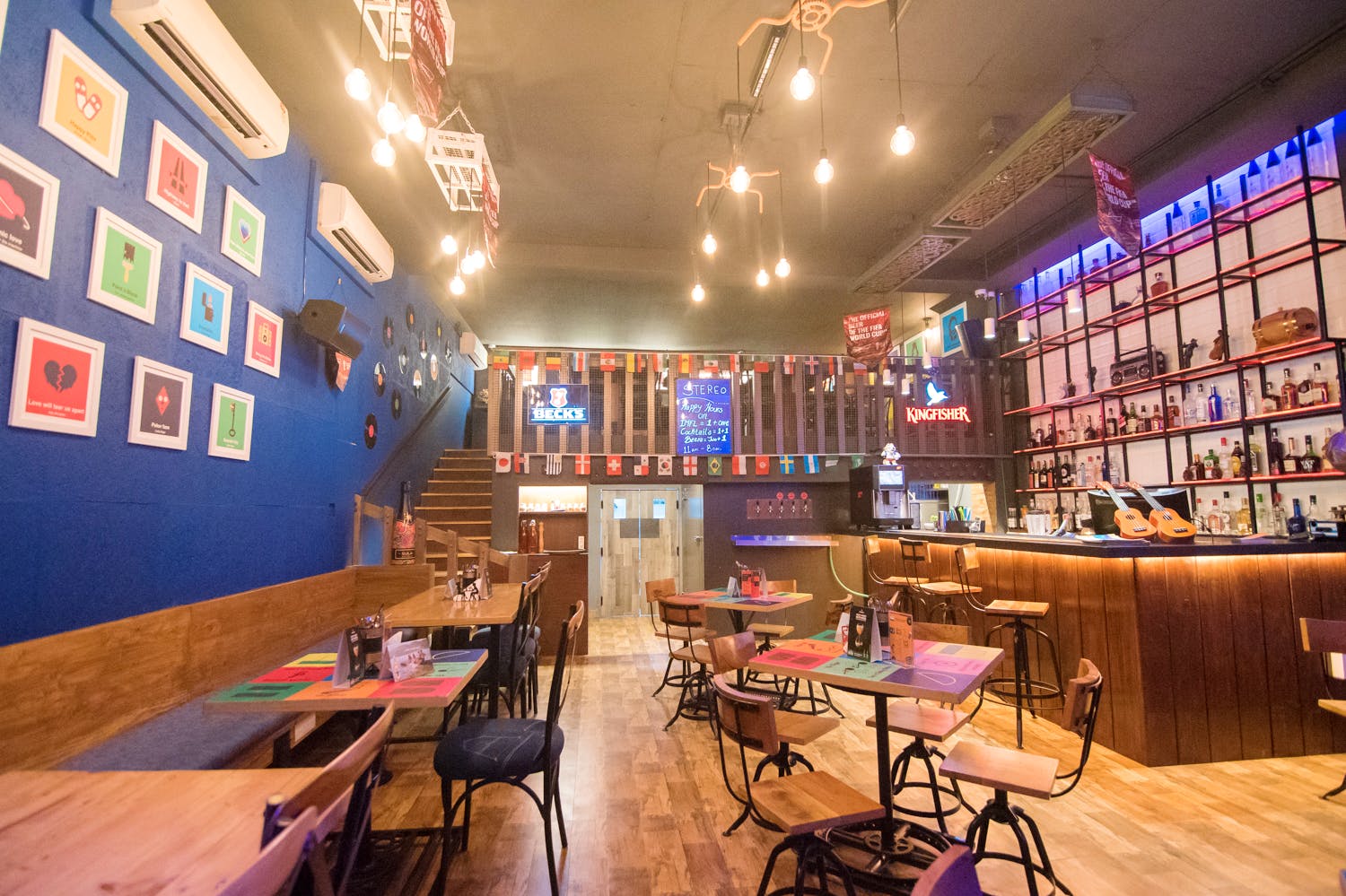 This New Bar Will Spike Your Coffee With Whiskey & You'll Love It
Shortcut
We've found yet another party place in town, Stereo, which has recently opened its doors opposite Jogger's Park at Kalyani Nagar.
Tell Me More
Just about a week old, Stereo, just like they say is all about bites, brews and beats. The place is full of spunky, bright tones of reds and royal blues, posters on the walls, hanging lights, a gramophone at a corner and swanky bar against bricked walls. We hear Stereo is known for playing great music and organising live gigs during the weekends. Currently, the place is screening World Cup matches every day. So, don't forget to go there with your squad, cheer for your favourite team and order the customary beer bucket along with a bucket of crunchy fried chicken. Apart from that, there's a whole lot of other things to try at Stereo. For instance, we hear their thechaa chicken and oven roasted pork belly are total winners. Under pizzas, their paneer makhani pizza is one of the bestsellers. Compliment your food with either craft beers or special Stereo cocktails. Our recommendation is to try the dazzling coffee, which is made of whiskey, espresso shot, brown sugar and fresh cream. Don't leave the place without trying the decadent baklava cigars with rose petal ice cream.
So, We're Saying...
Party like there's no tomorrow at Stereo!
Comments