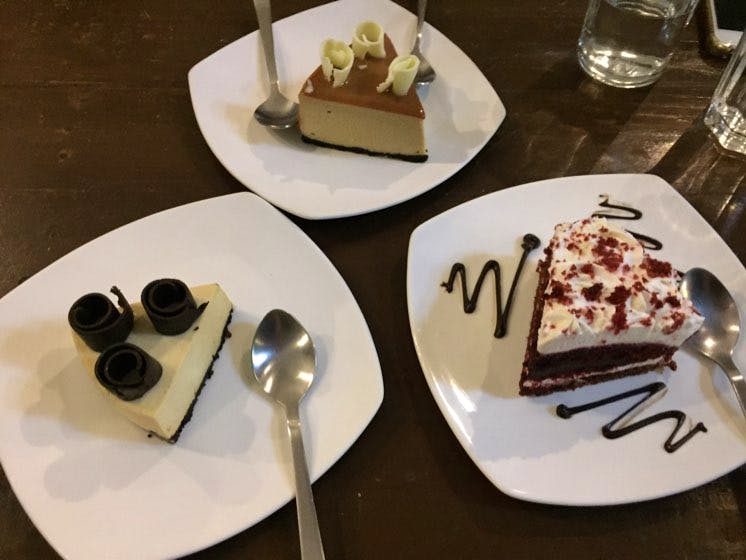 Sugar Rush: This Dessert Parlor In Koregaon Park Is Where You Need To Be
What Makes It Awesome
When all you need is some peace and quiet time but you're hungry as heck, then The French Window Patisserie in Koregaon Park is the place to go. Easily made it to my list of favourite dessert parlours in the city. The decor and ambience go so well with their menu. Quaint little cafe with rustic wooden benches and stools along with some wrought iron furniture to add to the outdoor vintage appeal. The food was simply outstanding. My favourite was the pulled pork poutine clubbed with the goat cheese and fig salad with Balsamic dressing. The cauliflower and broccoli au gratin was simple yet so flavourful with just the right amount of cheese. For dessert, the red velvet cake and the caramel rum cheesecake stole the show. But what really made the meal truly memorable was the service. The owner and the staff were extremely helpful and friendly. For me, this is what truly makes this place stand out from a lot of its competition in the area. Last but not least, for all you animal lovers out there this spot is pet-friendly. Can't wait to head back!
What Could Be Better?
Parking is a real pain here. This is probably the only thing that they could improve.
More Information
The French Window Patisserie
Comments