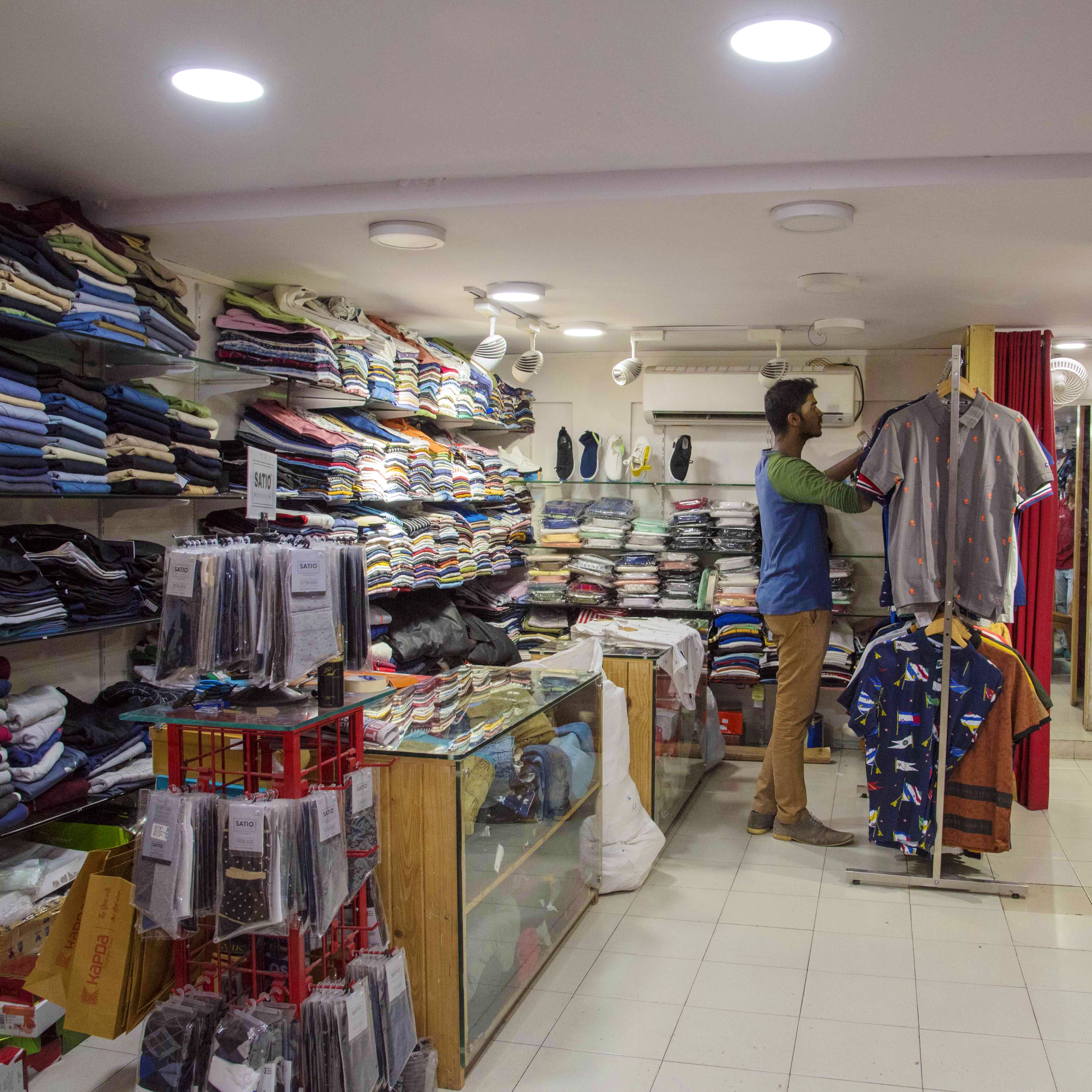 Men, Revamp Your Wardrobe With Apparel From This Store In KP
Looking for a complete wardrobe change? Checkout The Kapada Store In Koregaon Park for all your clothing needs. The store has a number of printed and plain shirts, t-shirts, pants and more starting at INR 500. Here's what we picked up:
Floral Shirts
The store has an extensive collection of floral shirts in dark as well as light colours. You'll find various brands that are original and on a budget. We loved a short-sleeved floral shirt, which is a must in your wardrobe. It's best suited for a lunch date, a party or even a beach vacay.
Formal Shirts
Need some stylish and sharp formal wear? We found a number of shirts in solids and pastels fit for work. Their formal wear collection is bound to add a class to your work wardrobe. The prices for formal shirts start at INR 600 only.
Casual T-Shirts
The store has a number of funky prints, floral prints, patterns and other variants in their t-shirt collection. They mostly offer first-copies and knock-offs of a few brands, but also have originals from a few local brands too starting at INR 500.
Chinos
We loved this pastel blue chino that would give you a smart look when paired with a dark coloured shirt or t-shirt. These chinos can also we worn to your work as a substitute for boring old trousers. You can wear a pair to work, to the club or casually.
Shoes
The store has a small selection of shoes. We really loved a pair of brown formal oxfords. The store also stocks up sneakers, tassel shoes, gym shoes and other varieties.
Ask avirat a question