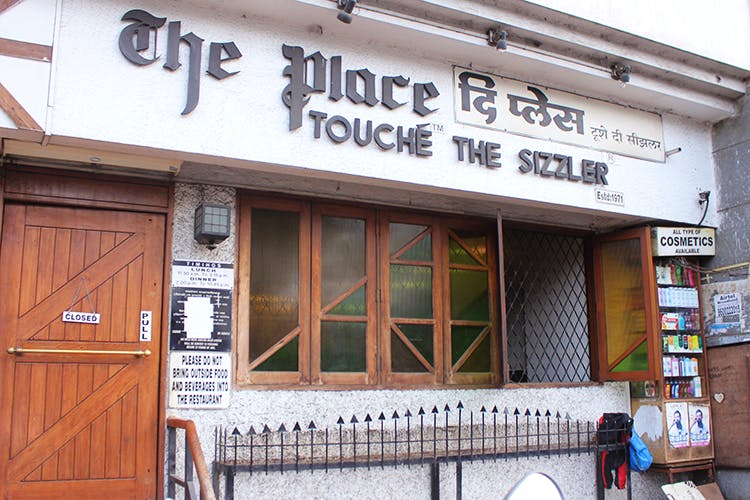 Steak Kobe, Mandarin Prawns & More: Why We Love The Place, Pune's Favourite Sizzler House Since 1971
Shortcut
Erstwhile wooden interiors basking in pleasant yellow lights, enveloped in the smoky smell of well-cooked steak and fish delicacies…The Place- Touche The Sizzler, has been serving mouthwatering piping hot sizzlers in over 40 varieties, since 1971.
Tell Me More
Ask any Pune-ite where to go for the best sizzlers in town and the answer couldn't be anything else but The Place at MG Road, near Clover Center. Everything about the place – from the teak furniture to the photographs on the wall, take you down a nostalgic trip down the memory lane. However, what really worked for The Place is their array of sizzlers that has magically maintained its taste, quality and quantity over the past four decades.
The Place caters to all – veg, seafood, buff and chicken lovers. Priced at INR 400, the mixed veg sizzler with brinjal, okra, babycorn and paneer tossed in peanut sauce is an age-old favourite. Seafood hoggers, you must try the tandoori fish shashlik and the Mandarin prawn sizzlers, both for INR 590.
Don't leave the restaurant without trying their specialty – the classic pork chops sizzler with barbecue sauce served with fried rice for INR 520. Steak lovers, the chicken escalope served with Russian salad for INR 450 and the steak cordon bleu with ham and cheese for INR 530 are exactly what you need for your Saturday afternoon luncheon.
End your sizzling meal with their gourmet anjeer walnut or apricot ice cream for INR 100.
So, We're Saying...
Go to The Place for the sheer love of delectable sizzlers. Also, their shrimp cocktail is beyond heavenly!
Comments