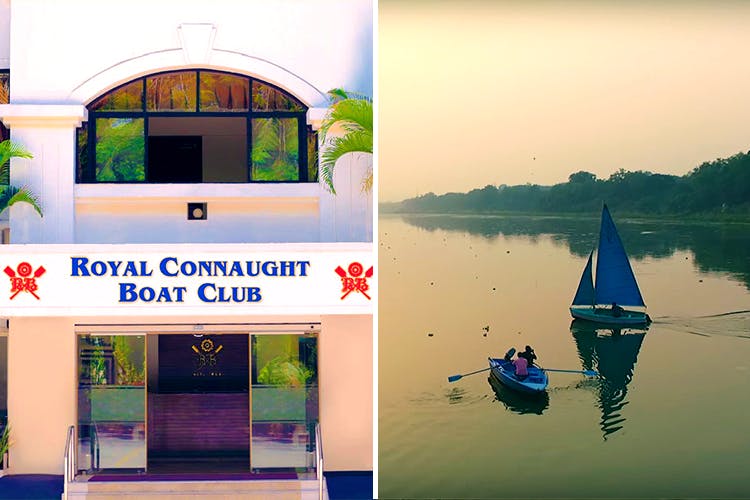 6 Services You Can Enjoy At This Club Even Without Membership
What Is It?
Getting a membership at The Royal Connaught Boat Club is a prestigious thing, but even if you aren't a member, you can still access their many activities and facilities if you have a member-friend who can sign you into the club as their guest (at an additional charge). Here are some of the facilities that guests can access at the Royal Connaught Boat Club.
Boating & Rowing
Having recently re-ignited an interest in boating and rowing, RCBC is the only club in Pune where you can sign up to learn these water sports at their facility, from a professional coach. The RCBC Boating Academy is coached by Dr. Vishwas Yevale, and will cost members INR 500 per month, and guests around INR 1000 per month for 20 sessions (5 sessions per week), in morning or evening batches. They even have members who compete on a National level and have won awards for the Club.
Swimming
The swimming pool is open on all days, except Tuesday – to members and their guests. Guests can access the swimming pool for a daily one-time-swim fee of INR 200, or for INR 3000 per month. Swimming coaching is available as well, as are Aqua Aerobics classes. The latter are held in morning and evening batches thrice a week, with guest fees starting at INR 1000 for a half-month. Read more,
here.
Tennis
Members and their guests can access the tennis court all day, every day for a daily entry fee of INR 50 per member, and INR 100 per guest. Tennis coaching is available in one-hour batches for either 3 days a week at INR 2000, or 6 days a week for INR 3500 for guests (member rates are cheaper). Get the full schedule
here.
Billiards
Seasoned pros can access the billiards room for the additional charge of INR 100 per guest per hour, on all days except Monday. Billiards coaching is available at INR 1000 per member and INR 3000 per month for guests, for a one-hour session per day. Find the full schedule
here.
Health Club
The RCBC Health Club gym has fitness equipment and machines to help you stay in shape, and will cost guests an additional fee of INR 3000 per month (or INR 2000 per half-month) or a daily one-time charge of INR 200 on all days except Sundays.
Accommodation
For members and their guests, the RCBC has a number of air-conditioned hotel-style rooms. Room tariff starts at around INR 2464, which we think is quite reasonable. Rooms can be reserved only on the basis of written communication to the club, with a full payment in advance. Read their conditions here.
Anything Else?
Other indoor activities offered include yoga, Zumba floor classes, table tennis, and even chess – all of which you can view via their schedule here. The RCBC also allows members of affiliate clubs around the country and internationally, to access their facilities (at extra charge). View the full list of affiliate clubs here.
Comments