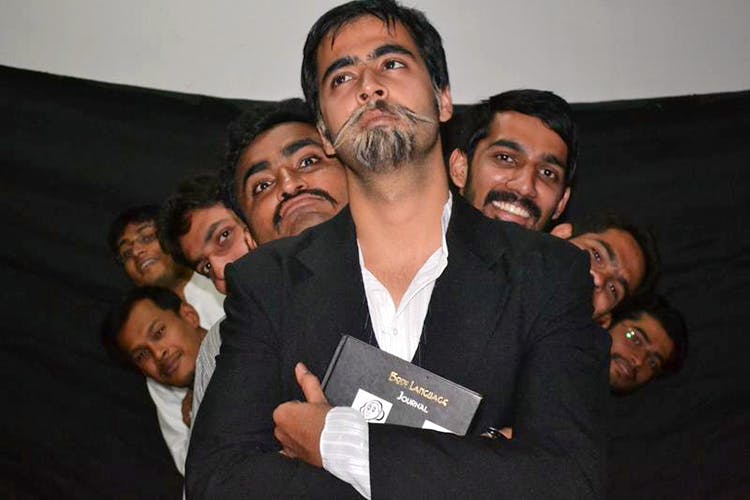 Love Drama? 5 Theatre Classes In Pune That Will Nurture The Actor In You
Shortcut
Is theatre your calling? Do you love the thrill of performing in front of a large crowd? Give your passion a push and learn the art from these theatre groups in Pune.
Aasakta Kalamanch
Started as a non-profit organisation in Pune, Aasakta Kalamannch has been making contemporary theatre productions in Hindi, English and Marathi for over a decade. Led by Mohit Takalkar, Aasakta is perpetually hunting for fresh talent. The onstage crew is usually hired by the director of the play. But if you're new to theatre, the team would initially encourage you to join the technical/backstage crew and learn the tricks of pre and post production. Aasakta produces about two or three new plays each year and the team works on a gratis basis.
Prove your mettle well, and you'll be assigned different roles based on your versatility and strength. There's no fee and you'll learn the art for free.
Where: Snigdha Society, Laxminagar
Contact: 073871 78963
Orchestrated Q'Works
Started by theatrician, Hina Siddique, Orchestrated Q'Works or Orchestrated Quirks, believes in 'changing the world, one performance at a time'. If you want to check out their work, drop in at Malaka Spice on a Wednesday. Make sure, you call them up before you head out. Give a rest to that theatre bug inside you and attend the Q'Workshop at no cost.
Contact: 09158797214
Swatantra Theatre
Founded in 2006, this 10-year-old theatre group is for those who want to make a career out of theatre. A brainchild of Abhijeet Choudhary, Swatantra aims to bring back the long-lost quintessential Hindi theatre that we all must be very proud of!
Swatantra offers three courses for either six months or a year or two. The actors are very particular in terms of syllabus and discipline. You'll be thoroughly trained on aspects such as mind and body exercises, voice modulation, facial expressions, direction, script ideation, backstage technicality, etc.
Mind you, getting through these courses is not a cake walk. Once you apply, you'll be called in for a personal interview. If you clear the round, you'll be qualified to take up one of their courses. The price starts at INR 40,000 for a six-month course, INR 70,000 for a year and INR 1, 20,000 for two years.
Where: Sri Mahavir Jain Vidyalaya, Deccan Gymkhana
Contact: +919767178857
Rhapsody Theatre
Run by Deepak Morris, Rhapsody Theatre is known for its brilliance in English productions. However, the best part is, they particularly train students who are aiming to sit for the Trinity Guildhall of London examinations. They put a great deal of effort in grooming individual's acting, speech and communication skills. So take these classes seriously; plus they're free of cost.
Besides that, Rhapsody Theatre also helps you bag an onstage role in amateur plays, movies and television series.
Contact: +919823121336
Natak Company
At Natak Company, they believe in producing plays that are honest, contemporary and appeal to the masses. The crew is extremely young and is a powerhouse of talent. They are bold. They love to experiment. And, they are not afraid of letting their voices heard. Join their group if theatre means more than just a hobby to you and you'll learn everything for free.
Contact: +919011561234
Comments