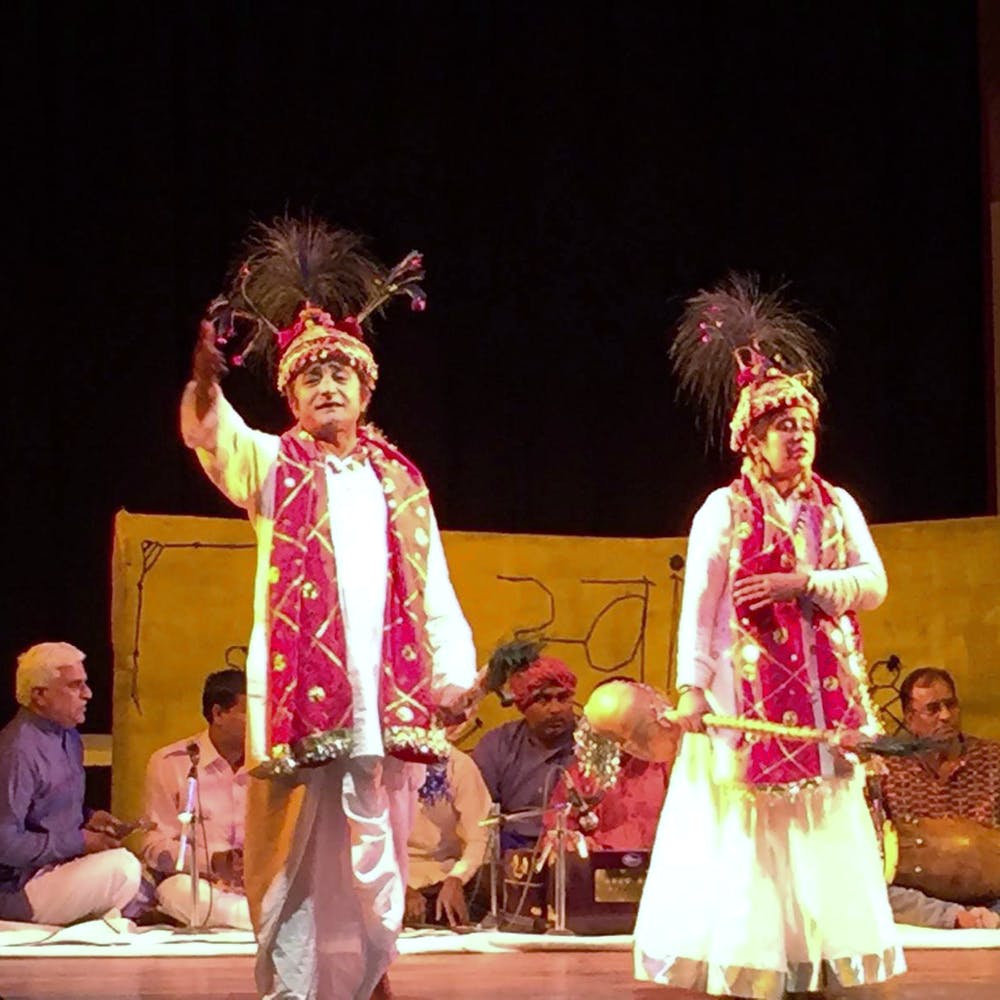 Need To Catch A Play? Head To These Theatres In Pune
Theatre aka natak, is not only a form of entertainment but also an integral part of Pune culture. For theatre enthusiasts in the city, here is a list of top theatres where you can watch stories come alive.

Bharat Natya Mandir
What started off in 1894 as a Student Social Club, slowly evolved into a cultural centre as educated actors and theatre enthusiasts continued signing up. It was in 1904 that a revolution was truly created, with prominent members of the society joining this drama club. It was in 1935 that it was transformed into an open air theatre and has since then been one of the best theatres in the country. In fact, it hosts some of the most important drama competitions in the country, Purushottam Karandak one-act-play competition, Firodiya Karandak, Maharashtra Govt's State drama competitions being some of them. They even have a drama training school.

Bal Gandharva Ranga Mandir
Bal Gandharva Ranga Mandir is a theatre and auditorium hall that is a popular cultural destination in Pune. From theatre plays to classical dance performances, this cultural centre hosts it all. One of the most sophisticated theatres in India, the theatre is well-equipped, and an important part of Pune's cultural history. Late P.L. Deshpande, the renowned writer and humourist of Maharashtra, played an important role in the conception of this theatre.
Lokshahir Annabhau Sathe Smarak
This auditorium cum theatre is located in Bibwewadi, and has been named after Lokshahir Annabhau Sathe, a social reformer, folk poet and writer from Maharashtra. This theatre not only hosts plays, but also business seminars as well as educational and social activities.

Yashwantrao Chavan Nattyagruha
This is a theatre cum auditorium and exhibition hall, and is known to host both cultural and business events. The theatre is named after the former Chief Minister of the State Yashwantrao Chavan who was fondly known as the Leader of Common People. Located in Kothrud, this theatre is used for workshops and discussions, but is immensely popular for theatre and drama.

Pandit Bhimsen Joshi Kaladalan
Located in Sahakarnagar, this cultural space is an auditorium, theatre, music library along with an art gallery. The auditorium doubles up as a theatre that hosts plays and dramas and also educational as well as religious seminars. The art gallery here has rare records that will interest history and cultural buffs.

Ask Protima a question