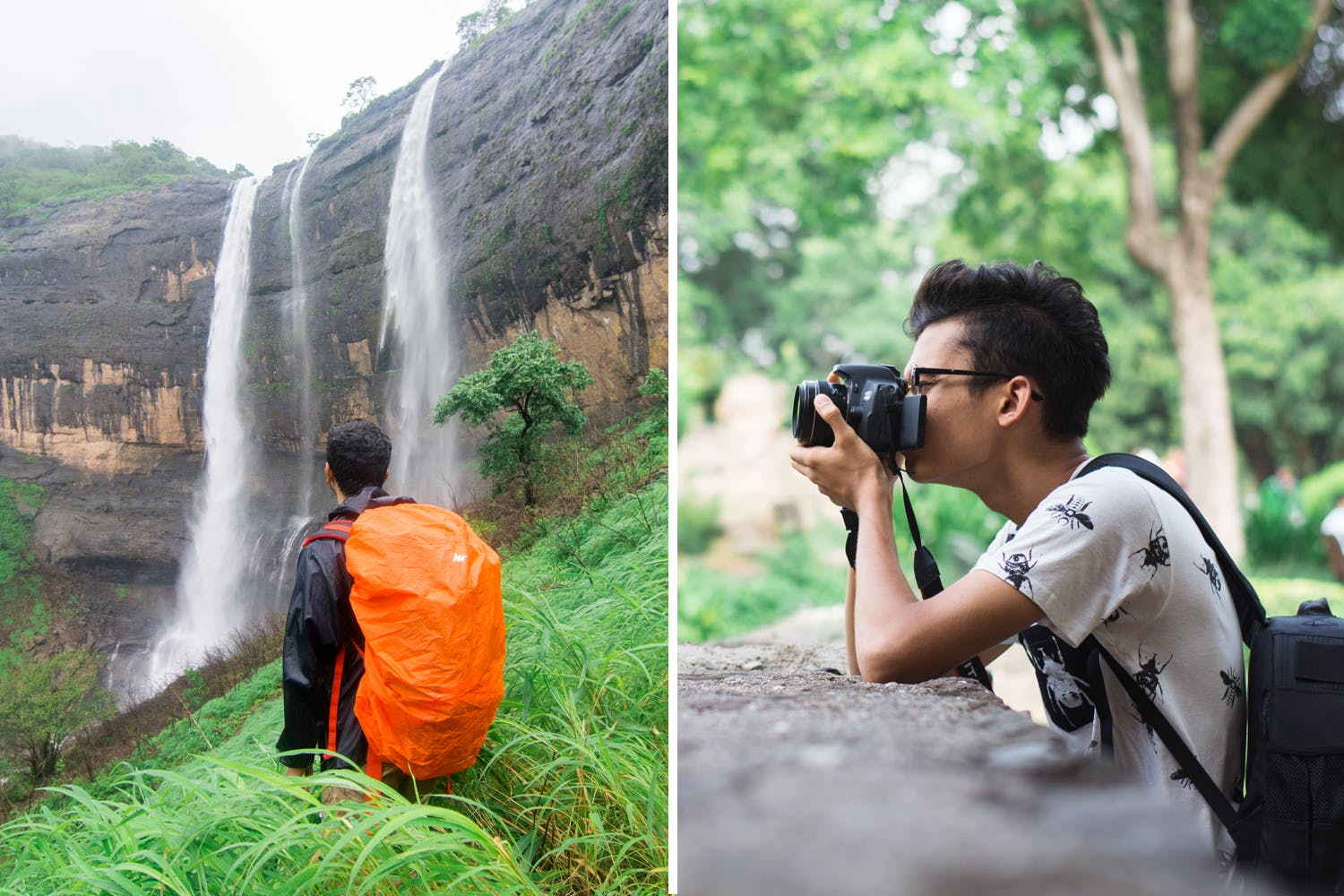 7 Things That You Can Do For Free If You're A Broke College Student
Shortcut
Being a college student comes with enough pressure, without having to worry about going broke on top of it. If you find yourself running low on cash, we've found a handful of fun things for you to do for free.

Take A Stroll Around A Park
Pune has plenty of beautiful landscaped parks and gardens, where you can enjoy nature up close. Osho Teerth Park, Bund Garden, and Pune Okayama Friendship Garden are just such examples.

Take Your Camera On A Photowalk
Delve into Pune's history with a photo-walk, for free! Sahapedia and Pune Instagrammers conduct free guided walking tours often enough, but you can also take yourself on a photo-walk to places like Kasba Peth - where there's plenty of street-art and old buildings to photograph.
Curl Up With A Book At A Bookshop/Cafe
One of our favourite places to curl up with a good book is Pagdandi Cafe in Baner. You can either bring your own material or borrow one from their small in-house library to read there itself.

Work With Free WiFi At A Cafe
Starbucks, Cafe Peterdonuts, and Cafe Coffee Day are just *some* of the city's popular student-haunts that offer free WiFi. Working from home is one thing, but working from a cafe can sometimes be much more inspiring!

Visit A Museum
Pune is full of interesting museums, documenting our history as well as people's hobbies. Though most of them only charge a nominal fee, other like Raja Dinkar Kelkar Museum and the Fire and Rescue Museum in Erandwane allow free entry, so you won't have to spend a penny - only your time!

Go On A Trek
Geographically, Pune's location offers great terrain for trekking. Since there are also plenty of old forts scattered around the city, we recommend you make them the focal point of a trek with your squad! Make sure you have enough drinking water, and some dry snacks. Turning it into a group activity can bring a fun sense of competitiveness out in you and your friends.

Enrich Your Mind With Culture & Performance Art
One of our favourite cultural centres is Gyan Adab in Kalyani Nagar. They host frequent events - showcasing the arts like literature, dance, drama, theatre - that is (usually) free of charge, and open to all.
Comments