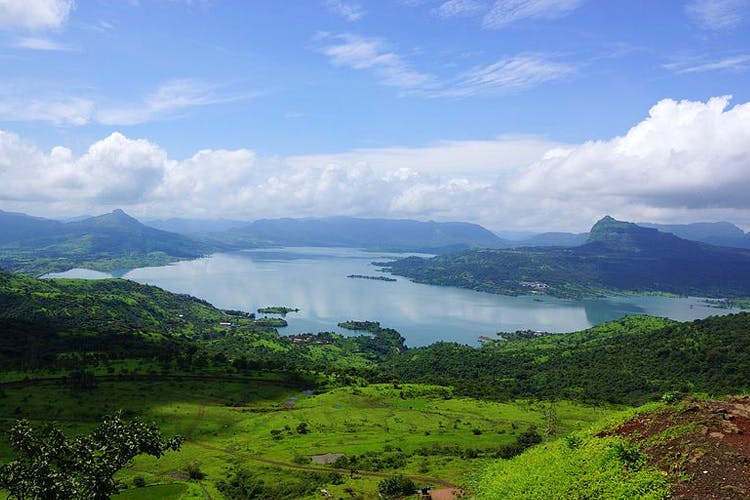 Enjoy Monsoons Like A Punekar: Here Are 6 Things You Must Do
Monsoons have got to be our most favourite season in Pune. Everything is green, fresh, and uber romantic. We love spending our days by the window, sitting with a hot cup of chai as we watch the downpour. But the beauty of Pune rains is that there is so much more that can be done to make this season a special one. In this list, we take you through the must-have experiences in Pune during the monsoons.

Enjoy Nature Trails Around The City
Head to the beautiful ARAI hills in Kothrud, or enjoy a walk up Baner hill, or an early morning workout at the Fergusson College Hill! The landscape is gorgeous; green, clean and fresh. Plus this experience doubles up as a great workout too. You can enjoy the hike up, workout in the fresh air and enjoy a lovely scenic view of the city too. Plus, if you're interested in photography, carry your camera. You will definitely spot several things worth capturing.

Go Bird Watching In Lonavala
A weekend trip to Lonavala or Khandala is always a good idea, especially in the monsoons. If you wish to getaway for a day to enjoy a rejuvenating break, head to Sausage Hill in Lonavala to enjoy beautiful views of the valley, and indulge in bird watching while you're at it.

Enjoy A Weekend Getaway To Mulshi
A weekend at Mulshi will transport you to a different world, a world which is green, pure and devoid of the hustle that surrounds you in the city. Take a weekend break, check into one of the fabulous resorts (Saffron Stays Tridib comes highly recommended!) and spend a weekend enjoying walks along the river bank, nature trails in the area and even treks to the nearby forts.
Enjoy A Road Trip To Lavasa
The joy of road trips in the monsoons is unparalleled; riding past green fields, stopping for chai-pakora breaks by the roadside, dancing beneath waterfalls and celebrating the sense of freedom that rains get along. If you're feeling adventurous, a road trip to this hill town near Pune is definitely recommended.
Go Cycling
A bike ride in Pune during the early hours of the day is a highly recommended activity, especially during the monsoon season. If you're a seasoned cyclist, head to Sinhagad or Khadakwasala, and if you wish to stay within the city, the University-Pashan-Chandni Chowk route is the best one in the city.
Enjoy Chaha, Punekar Style
Punekars can drink chai at almost any given time of the day, but come monsoons, you can easily assume that's the only drink we're having. A hot kulhad is best enjoyed at the roadside stalls, especially in the old city. Add an order of bhajji or vada pav, and you're set to enjoy the perfect monsoon meal.

Ask Protima a question