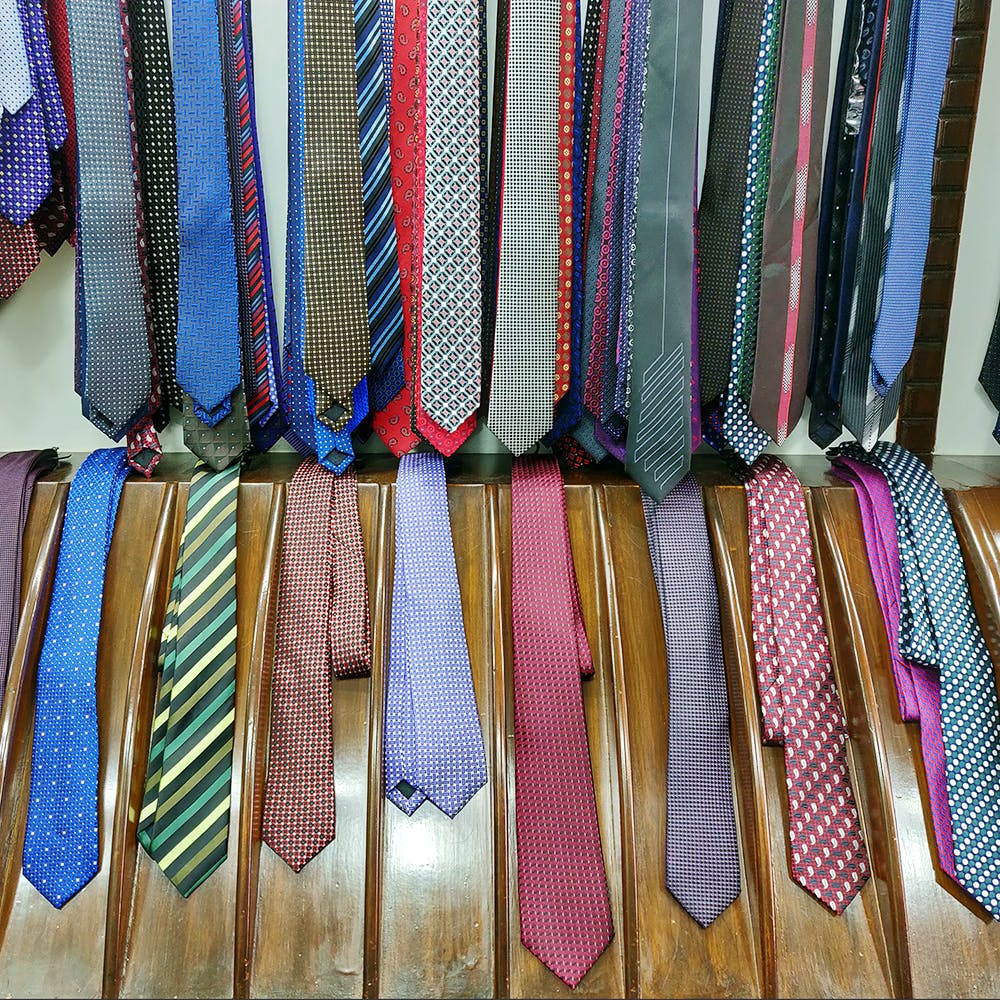 From Weddings To Parties: 5 Ties Under INR 700 You Can Rock This Year
Shortcut
From 9 to 5, got no tie? Wear one for after and step out looking dapper. Elegant Tie Shop on M.G.Road in Camp is a heritage shop that has ties for the old and young.
Blue Tie
With its little flower-like motifs, this tie for INR 550 is apt to wear to work, at a wedding or a party. It's not too jarring and the simple design helps balance it out as a tie that'll look great at a formal or casual event. Plus, the colour of the tie will help you stand out!
Black And Grey Tie
A white, steel-grey or a black shirt would bring out this tie well. At INR 550, you could pull this off for a formal look or pair it with a blazer and slip into looking semi-formal for a night event. We're thinking you could also knot this up when you're hopping to a club.
Red And White Tie
Look great in the season's colours with this stitched tie. At INR 550, you won't even have to knot it. It's ideal for amateurs or for those who're constantly late to a party, because all you have to do is pull on the elastic around your neck. And, your tie will look sharp all night!
Checkered Tie
Look a little funky in orange and grey tones, but if we're being honest here, a white shirt would subdue the tie for work too. And in the evening, you could switch your shirt and accessorise with this tie for INR 650 and make your outfit fun.
Wooden Bow-Tie
Love to be the quirky one at a party? Pick up wooden and plastic bow-ties in different shapes. Strap it on your neck and you're good to go! This tie for INR 499 will make you look dapper, but more importantly, someone who knows how to have fun.
Comments