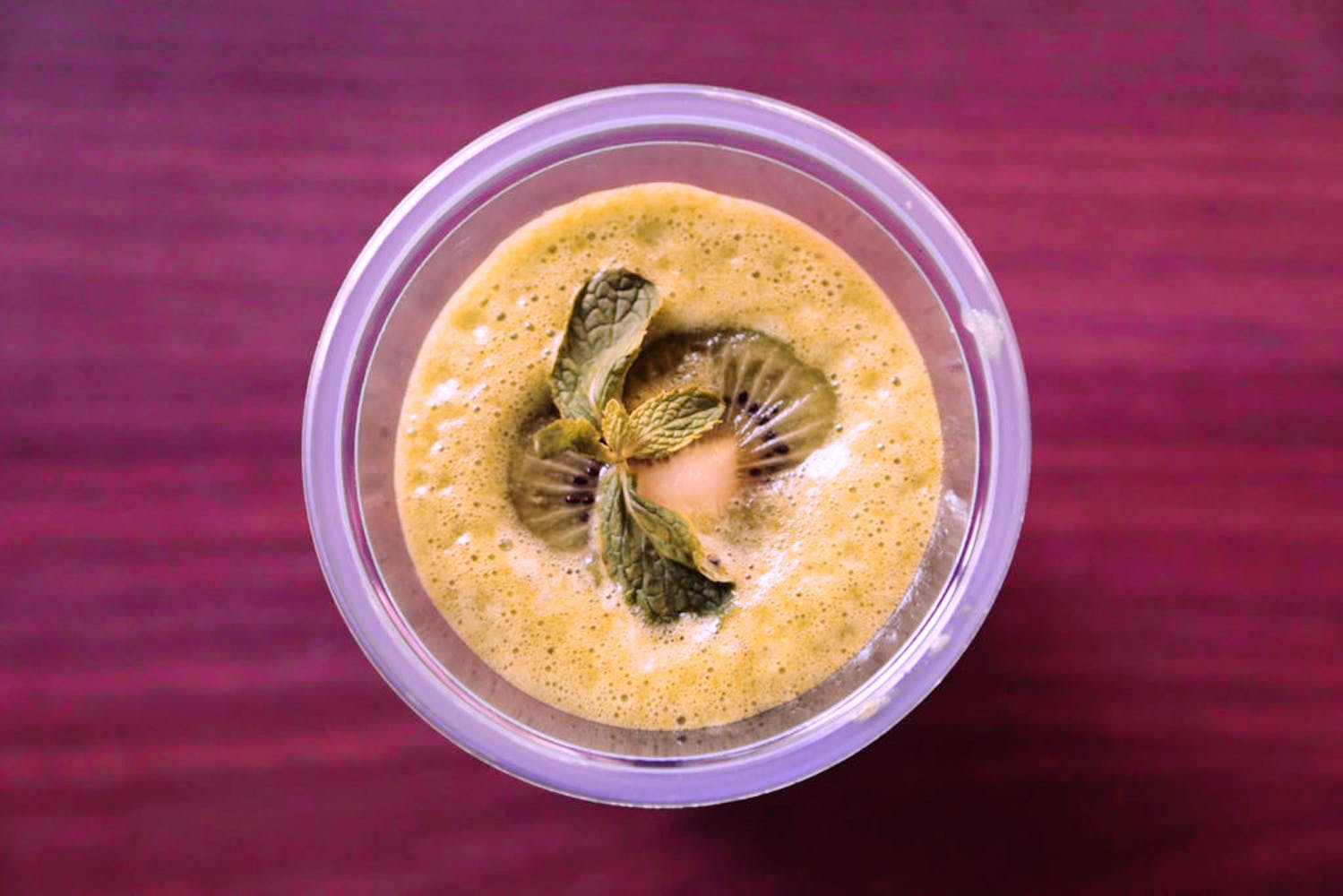 Stay Fresh & Hydrated Thanks To These Juice Bars In Pune
Summer is the season for drinking. From fresh fruit juices and smoothies to shakes, health-drinks and more. Here's a roundup of the top 5 places for you to grab some juice at, in Pune.
Callow
Since 2013, Callow has been serving up some of the healthiest fruit-and-veg juice blends to Pune customers. Started as a small juice bar at a football arena, they now have their own cafe space in Lane 5, Koregaon Park (with a proper food menu). 'Raw, young, green' is their motto, and their juices here are made with fresh/frozen fruits and veggies, ice, and nothing artificial. We like their 'Callow Green' with spinach, kale, cucumber, guava; and their 'Hawaiian Berry' with pineapple, peach, strawberry, and cranberry. Their fresh fruit popsicles (made with seasonal fruit) are also a great way to cool down in the summer.
Drunken Monkey
Don't judge a place by it's name – Drunken Monkey is a smoothie and juice bar, with outlets in Koregaon Park and Kharadi. Pick from a variety of fruits to make a 'classic' (single fruit), 'epic' (2-3 fruits), or 'magic' (multiple fruits, with nuts and dairy) smoothie. There are also veggie blends, avocado shakes, cold coffee, meal smoothies, 'hydrators', hangover smoothies, de-tox shakes, and 'indulgence' shakes to choose from. All their blends are made with fresh fruit, with no artificial flavours, no added preservatives, concentrates, or sugars. We hear their 'Summertime Madness' – with watermelon, green grapes, pineapple and 10 per cent dairy is delightful, as is the 'Banana Magic' with banana, chikoo, almonds, cashews, and 10 per cent dairy. They also offer home-delivery, and those glass bottles are ideal for re-purposing.
One O Eight
One of our favourite Koregaon Park haunts, One O Eight's menu features a short and sweet list of fresh fruit and veggie juices and smoothies. Their 'Pink Ginger' – watermelon and ginger juice, and 'Green' – apple, cucumber, spinach, parsley and mint, are our go-to choices. Their smoothies are largely sugar-free and vegan, and we recommend their 'Nuts About You' – with cacao, coconut milk, cashew butter, almond butter, banana, and dates. Pair these with your breakfast, or sip on them through the day – they're as fresh and healthy as it gets. Also, their fresh-fruit smoothie bowls are a great pick-me-up.
The Organic Cookhouse
A healthy takeaway and delivery service, The Organic Cookhouse has a super selection of detox and weight-loss juices, as well as juices for patients with diabetes and cholesterol problems. We hear their 'Beet It Up' – with beetroot, cucumber, carrot, ginger, and orange, and their 'Slender Blender' – with aloe vera juice, pineapple, cucumber, and tomatoes, are big hits. Bonus points: they also list the calorie count for each drink, so you can keep track. Read more about them here.

Juice Destination
Located in Aundh, Juice Destination features a wide selection of fresh fruit juices, smoothies, and more (maggi, sandwiches, salads, parathas, etc.). Made with 100 per cent real fruit, no preservatives – we think you should try their Alphonso Mango juice (it's the season, after all), 'Ganga Jamuna' (a blend of orange and sweet lime), and their 'Apple-Carrot-Beet Jumble' – if you prefer something a little healthier. For a more indulgent take, try their milkshakes and mastanis – like the rich 'Good Night Mastani (made with dry-fruits).
Comments