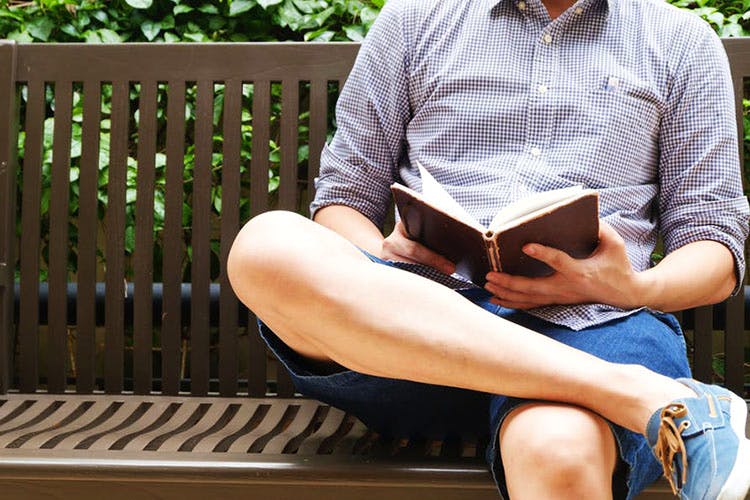 Bonjour To Ciao: Learn A Foreign Language From These Top Institutes In Pune
Being multilingual in this perennially progressing world helps. Also, being able to speak multiple languages is impressive. From French to German, Japanese to Mandarin, this summer, add a new feather to your hat and learn a different language from these foreign language coaching institutes in Pune.
Max Mueller Bhavan
Famous for teaching the German language, this institute is the best in the business. They have a very bifurcated system of teaching. You have two options to choose from, intensive and super-intensive courses. In total, they have 6 levels: from A1 to C2 and to complete all of them you need around 2 years to master the language. The first level costs INR 18,000 and then it varies according to the levels. Roughly, every level is 2 months and the classes are 5 days a week. If you want to learn German, this is where you should go.
ITESKUL
Established in 2001, it is an educational institute, providing quality classroom courses in foreign languages, spoken English, and computers. A combination of expert advisors experienced faculty and learning-focused environment, make them one of the leading training institutes in Pune. Having a perspective of interactive learning, they teach foreign language courses for German, French, Spanish, and Japanese. They have small batch sizes (20 people per batch), 5-6 levels per language and approximately 70 hours of training per level. Every level cost between INR 20,000 to INR 35,000.
Randhe Institute Of Foreign Language
Accredited by Pune University, this institute is Department of Foreign Language teaching French, German, Russia, Japanese and Spanish. With dedicated teachers and a very big campus, you have a lot to explore. With excellent faculty, each language has 4 to 6 levels to master. Except for Japanese, every other language has classes on weekdays and for Japanese one can go on weekends too. Costing around INR 14,000 per level and quality of learning, this institute is good.
Let's Talk
Like other classes, Let's Talk is an another institute catering your needs of learning a language. One of the main things that make this unique is the options of languages you can choose from. They teach English, German French, Spanish, Italian, Japanese, Chinese and Portuguese. There are 3 major levels that test your ability to become an expert. Their fee structure varies from levels, starting from INR 18,000 to INR 35,000.
Alliance Francaise De Pune
Bonjour! Come, learn French at Alliance Francaise Institute's Pune branch. Located off Senapati Bapat Road, this coaching institute offers certificate DELF courses, which are affiliated to Alliance Francaise de Paris. There are six levels starting from the A1 level. Those who are interested to pursue it as a career option can take multiple examinations that the institute conducts. The course fee starts at INR 15000.
Ask Shruti a question