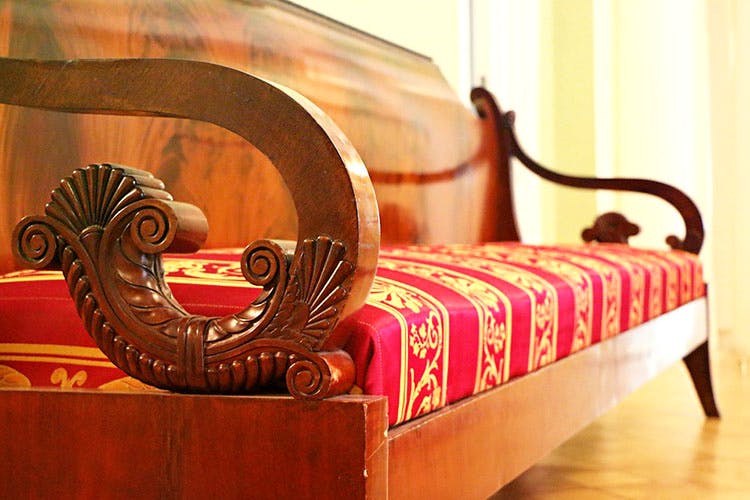 Do Up Your Home With Vintage Chic Furniture From These Stores
Looking to spruce up your home with a unique touch? From sofas to beds, vintage cupboards to antique trunks, check out these 5 antique stores around Pune that will upgrade your interiors game.
Just Antiques
With a wide variety of furniture including tables, desks etc, Just Antiques is a must visit for every individual looking to spruce up their home in a unique way. Gorgeous frames, lovely sofas and tables, ranging between INR 10,000 and INR 80,000, will make your friends utterly jealous. Just Antiques is where you should head if you want statement furniture with an ethnic touch.
Natural Living Furniture
This chain has multiple branches around Pune, but still has great furniture and customer service. Eiffel Tower Lamps, Wall Hangings and other cute pieces can be found here. Although it's not strictly antique, the rustic touch found in the furniture at this store will definitely give your interiors a different touch. Pricestart at INR 8,000.
Tawakkal Furniture
Spanning 3 generations, this store has been around since 1965! With a commitment to seling authentic antiques, this store has dining tables starting at INR 30,000. The store also sells new handmade furniture made out of seasoned wood.
Virasat Antique Furniture
The store is known for its range in Indian doors among other items such as cupboards, brackets and beds. The average pricing for a door is INR 30,000 to INR 40,000, so spruce up your home and give it a traditional touch.
Anas Furniture
Situated in Clover Centre, Camp, Anas Handicrafts is a family-run furniture business, over 30+ years old. From elaborate large pieces like beds, sofas, and cupboards, to knick-knacks, stools, and chairs – they can pretty much make anything you want, out of wood. We also found pretty wooden folding stools which you can totally keep in your kitchen. Priced at INR 1600 each, they're a little steep, but we think they're nicer than plastic stools.
Comments