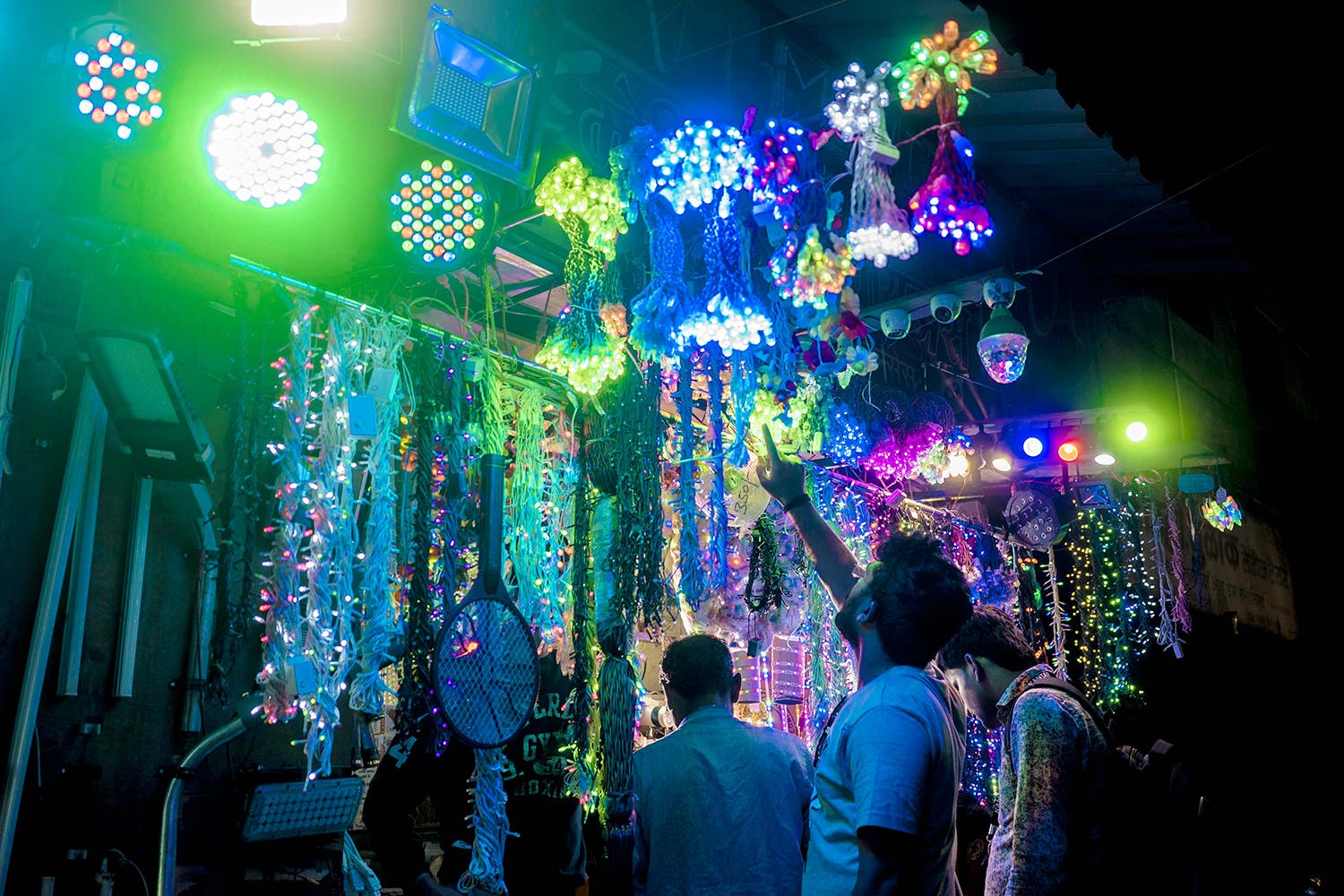 Chandeliers, Lanterns & More: Head To The Best Light Market In Pune & Be Dazzled
We found everything awesome and affordable right in the heart of Budhwar Peth – Tapkir Galli, the narrow lane of old Pune, which is, in fact, a treasure trove for all your artsy light decor needs.
Lantern Love!
This one's for those who love their decor pretty and old-school. The bronze lanterns here are quite light, affordable and easy to carry. Perfect to hang in the balcony or in your terrace garden, starting at INR 600 these lanterns made us feel weak in the knees.
Antique Street Lanterns
Add a hint of England right above your bed, with these erstwhile-looking street lanterns, in glossy brown, black and bronze. Very 1950s, these lanterns come in varied shapes – cylindricals, towers and more. The price ranges between INR 200 - 900.
Chandeliers
The chandeliers at Tapkir Galli are a steal deal. From wind chime chandeliers to mason jar and retro multi-hued mosaic chandeliers, they've got it all. Score an affordable yet quirky chandelier ranging between INR 350 - 4000 and add a peppy colour-play right over your dining table.
Fairy Lights
Want to keep simple and extremely affordable? Fairy lights to the rescue! At Tapkir Galli, every shop, big or small, has an abundance of fairy lights – neon, LED lights, multi-colour, single and dual tone. The price starts at INR 120 per metre.
Crystal Wall Light
Love everything classy and subtle? The crystal wall lights are just about right for you. The diamond and stone-like studs on the lamp give it a certain royal feel, and it's highly recommended you go for a bright yellow bulb instead of a white one. Besides, the collection of crystal lights out here will spoil you for choices – from small and big to colours varying from pink, blue, silver, gold and more! Starting from INR 500 for the smaller ones; between INR 1,000 and INR 2,500 for slightly bigger ones, you'll get everything you need.
Comments