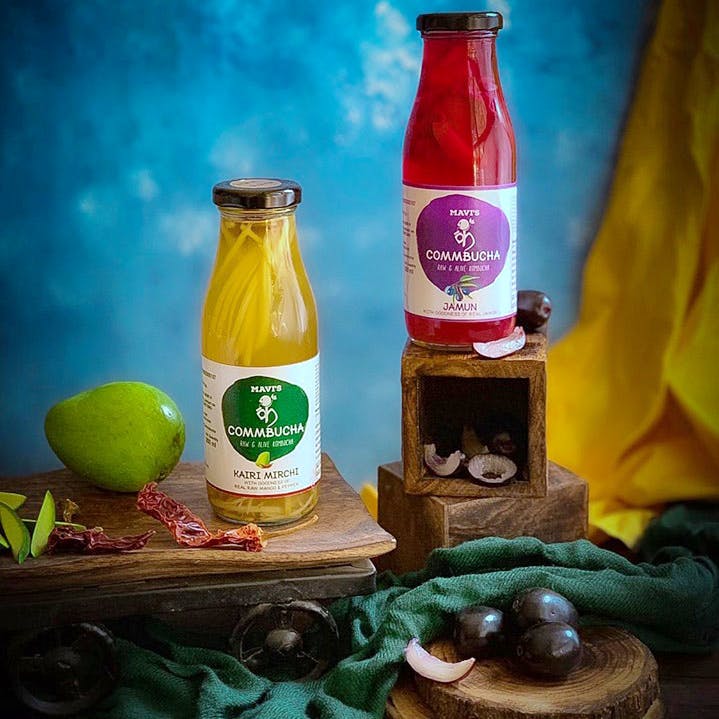 Get In Touch With These Brewers For That Kombucha Craving
Tangy and sour, the kombucha created waves last year and we're glad so many of us are hooked on to this healthy drink. Are you craving a drink after reading this? Or have you, like us, been mindful of your healthy habits and would like to restock kombucha in your kitchens? Either way, these are the top most recommended Kombucha brands in the city.
Culture Colony
This one is one of the oldest kombucha brands in Pune, and one of our favourites! This is a collaboration between Asia's first meadery, Moonshine Meadery and Great State Ale Works, and the kind folks at Culture Colony have been brewing kombucha for over a year now. It's organic, fresh and oh so delicious!

Cha India
These kombucha brewers are Pune based, and brew fresh Kombucha daily with the best quality ingredients. You can shop for their original flavour of Kombucha on their website, or you can head to Chafa Café or even pick a bottle up from the Dorabjees stores in the city.

Dorabjees
This supermarket has everything that you're looking for, including the very healthy Kombucha! What we love is the fact that one can choose from a range of Kombucha brands here, and compare prices and flavours. Confused? Pick one of all!

CommBucha
This Mumbai based brand delivers to Pune, and is a regular participant of farmers' markets in Jaipur, Mumbai, Bangalore and Pune. They have some super interesting flavours that we got our hands on (adrak ki chai, kokum). You can also head to Prem's or Dorabjees to enjoy a bottle of this brand.

Chafa Café & Studio
If you're in the mood for a healthy meal, or wish to enjoy eating out without feeling too guilty, head to Chafa Café & Studio to indulge in delicious, guilt free, healthy meals. You can start with a pint of Kombucha and their in-house healthy pizzas, and we assure you it'll be one of the most memorable healthy meal outings in the city that you'll ever have.

Café Pondi
We love the fun flavours of the kombuchas here! The food here is comforting, the ambiance is one of our favourites to enjoy some down-time after a heavy day at work, and we love the fact that we can easily get a bottle of kombucha here whenever we crave for this tangy, sour drink.

Comments