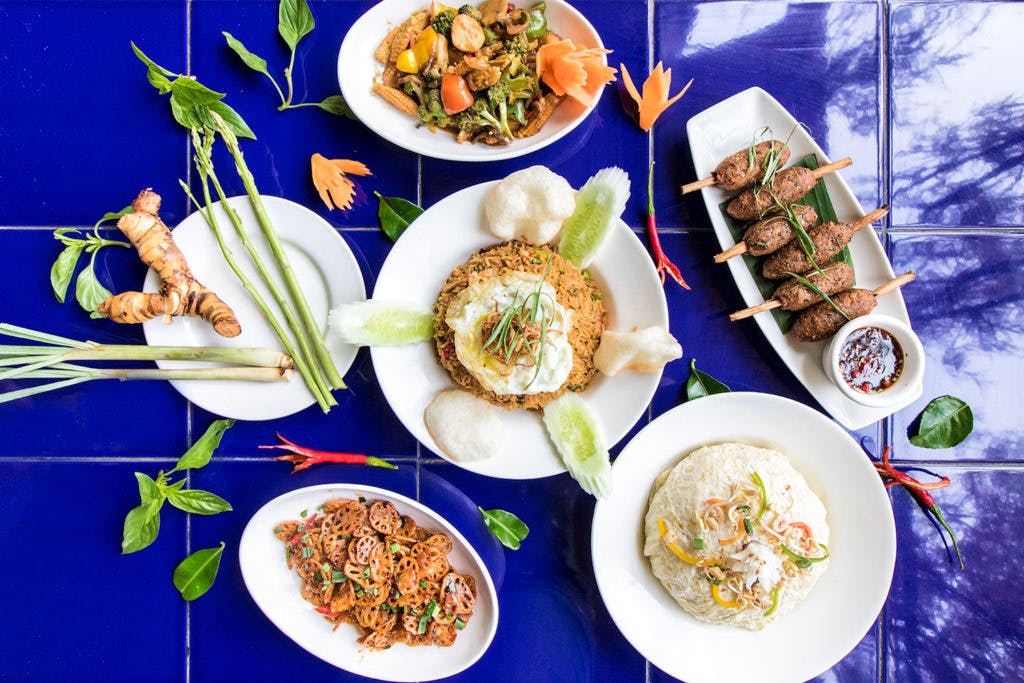 These Eateries In Pune Offer Unlimited Meals & We Are Making A Reservation Right Away
Foodies, embark on a gastronomic journey and taste some amazing signature dishes. No, it is not your regular buffet spread but we've found some amazing places for you to enjoy unlimited food (and some drinks too). What are you waiting for? Quickly make a reservation and get your gang of friends to join you.
Malaka Spice
Malaka Spice has a special, shorter food menu at their Baner outlet – where you can enjoy unlimited food and Kingfisher beer between 12.00 pm – 4.00 pm for just INR 499. If that doesn't whet your palate, all their other outlets offer unlimited tapas with special Malaka-curated cocktails/sangria or select craft beer for INR 899, between 12.00 pm – 12.00 am. Additionally, they run a 50 per cent discount on their entire food menu from 4.00 pm until 7.00 pm, with unlimited sangrias for ladies – every day, at all their restaurants.
Boteco
Everyone's favourite Brazilian eatery, Boteco in Koregaon Park, runs an Unlimited Churrasco feast every Saturday and Sunday – from 12.00 pm – 3.30 pm. Ideal for meat lovers, this spread includes juicy grilled beef, pork, chicken – served off hot skewers or carved right by your table – along with 5 side dishes, and a simple and sweet dessert. For just INR 1495+ this is one meaty treat you really shouldn't miss!
Mainland China
We love Asian food and Mainland China is all about Asian flavours and delightful food. Drop by for a power-packed unlimited meal where you can enjoy a variety of dim sum, stir-fry, noodles, flavoured rice and choice of veggies/proteins in your favourite sauce. Their power lunch offer runs between 12:30 PM to 3:30 PM. The meal between Monday to Friday costs you INR 499 plus taxes and if you visit the place on a Saturday or a Sunday, you will have to shell out INR 650 plus taxes and INR 699 plus taxes respectively.
Mezza 9
Situated in Hinjewadi, Mezza 9 is your one-stop destination for enjoying family lunches. From fresh-out-of grill kebabs to smokey biryanis, the F&B game of this restaurant is on point. If you are planning to go on a family outing, nothing beats their fulfilling and unlimited lunch. Shell out INR 549 plus taxes and enjoy the unlimited delicacies till your tummy's content. The offer is applicable on all days of the week between 12:30 PM to 2:30 PM only. Make a note to prior reservations.
Mandala Hot Pot Culture
When we say pan-Asian, many of you will think of non-veg food. However, Mandala Hot Pot Culture in Kalyani Nagar is a vegetarian place with options aplenty and so tasty that even hard-core non-vegetarians will enjoy the delicacies. They serve dim sum lunches for INR 799 where you get a variety of different dim sum (shitake, edamame, veggies and more). The food is prepared fresh and served to you which you can enjoy with your family over great conversations. You will love the usage of truffle oil in all the delights.

Comments