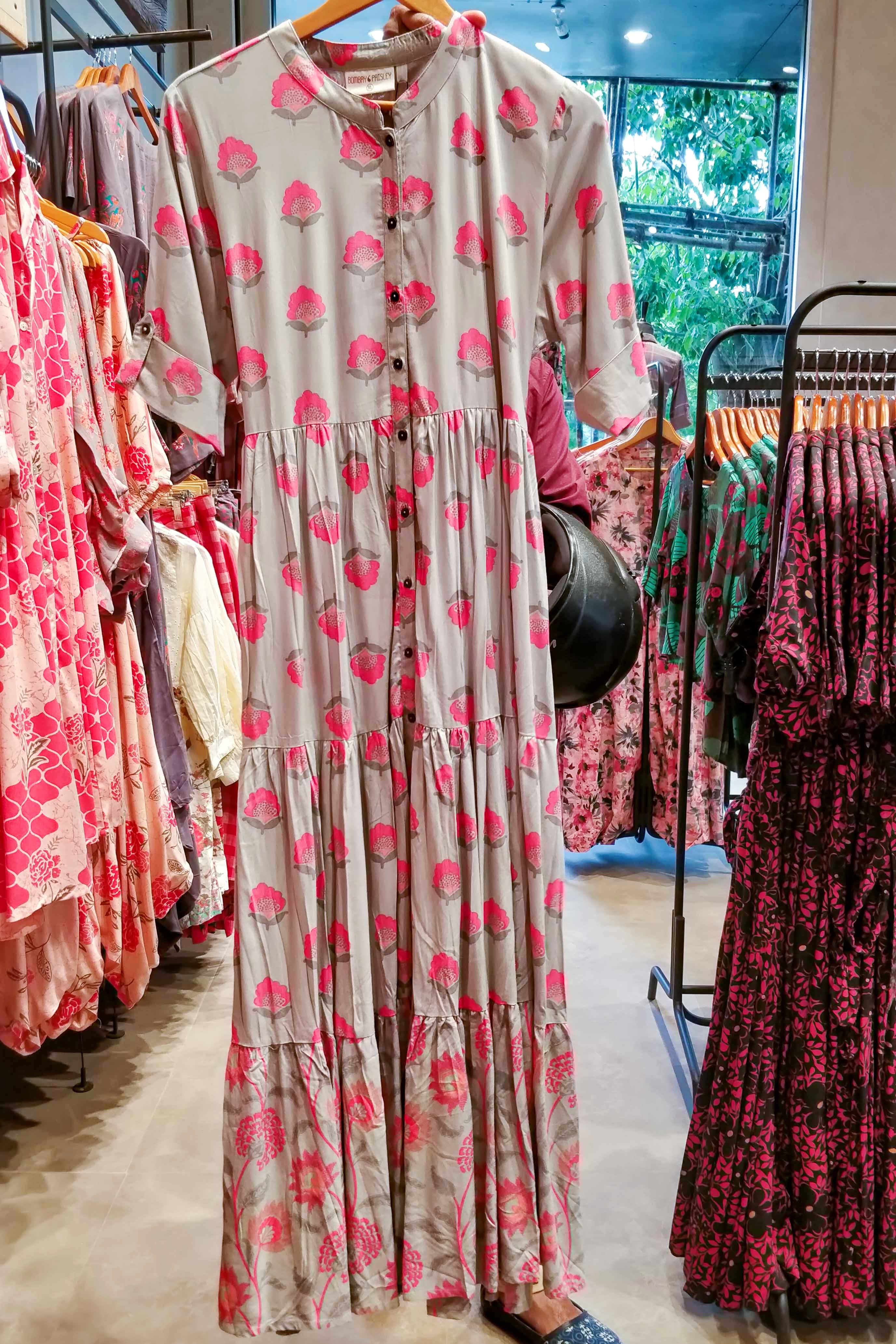 Get Yourself A Beautiful Dress From This Multi-Brand Store In Aundh
There's a new store in Aundh near Parihar Chowk and its a multi-designer store that has all kinds of clothing and accessories for women. Utsav is a huge boutique by TATA Enterprises and has brought the finest of Indian designer houses under one roof and that too at affordable prices. We loved their collection and were spoilt for choice. However, we have picked five outfit that we loved here and you must consider them.
Maxi Dress From Bombay Paisley
We found a really beautiful maxi dress from Bombay Paisley. This particular one caught our attention because of its anarkali like flair and the kind of grace that it would add to anyone who wears it. This beautiful dress was priced at INR 2,500.
One Piece From Bombay Paisley
It's not like we were hooked on to a single brand over here but, we really liked this yellow block printed one piece. It's a really good option for a Sunday brunch or something like that. The price for this particular dress was INR 1000.
Printed Shirt From Utsav
Prints have made their way back even after the end of summer. Thus, we suggest you get your hands on this printed blue loose shirt from Utsav that was for INR 800 only. You could wear this on a weekend or even for a casual date.
Kurti From Diaz
A kurti is the ideal go-to outfit for work when you want to look presentable but also be comfortable. So go ahead and buy this really comfortable and simple kurti that was priced at INR 1350. Diaz also has a number of salwar suits in their collection. The prices for them starts at INR 1200.

Salwar Suit From Varak
Need some comfortable, elegant and simple salwar suits for an upcoming function? Check out Varak's collection for such pretty dresses. They have a number of them in various colours that can also be worn even to your work.
Comments