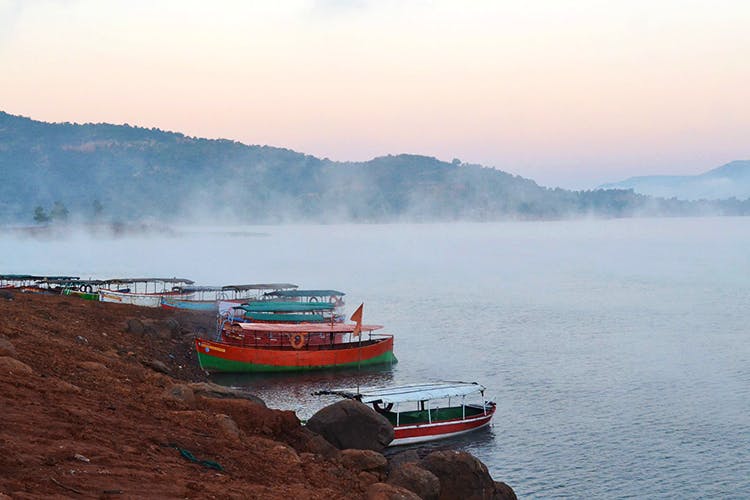 Behold The Beauty Of Wilderness & Springs At This 2-Day Long Trek
Shortcut
Situated in the Satara district at a height of 3,842 feet above the sea level, amidst lush green jungle stands the historic Vasota Fort. Known among various trekking groups as one of the difficult treks at Western Ghats, Vasota is a dream come true for an adventurer.
What Makes It Awesome?
The best part of the trek is that it cannot be a one day trek. The trek stretches for good two days and one night and that one night, you get to spend at a camp base with a bonfire, a night sky full of stars whilst creating a bunch load of memories with your gang. Apart from offering breathtaking views and a chance to spot wild animals in their natural habitat, Vasota Fort trek takes you to the main fort through the two major barriers surrounding the fort — the Koyna water reservoir and the thick wilderness at its foothills.
The jungle at the foothills has some streams/springs flowing throughout. Another great part is that the local villagers have taken it upon themselves to keep the surroundings clean.

Pro-Tip
Food is not available on the fort. And hence, it would be wise to carry biscuits, chocolates, etc., for the uphill trek. For the night camp it is essential to carry mosquito repellent creams and most importantly, electric gadgets charged to 100 so you don't miss a moment to capture!