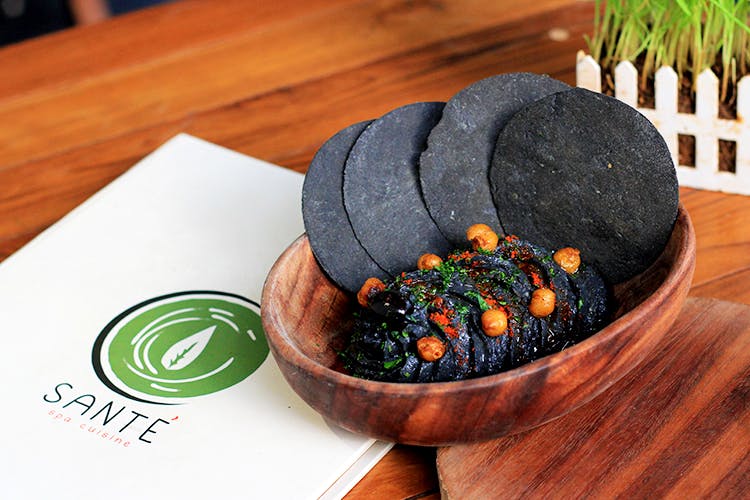 You Have Goth To Try The Black Hummus Served At This Koregaon Park Eatery
What Makes It Awesome
Made of multigrain Khakra chips and extra virgin olive oil, this purely vegan dish at Sante Spa in KP, is black, nutritious, yum, and fresh. Usually ordered as a starter, activated charcoal hummus preps your taste bud for the impending entree. Since activated charcoal doesn't have any taste of its own, it will taste just like regular hummus but after it is topped with chilli powder, coriander leaves, and boiled white chickpeas, it adds a bit of dimension to the taste. Such a tempting dish just at INR 390. Things can not get any better.
What's My Pro Tip?
This appetizer can be teamed with some dips, other flavours, and salads to bring a slightly different taste to it.
Anything Else?
Activated charcoal has detoxifying properties and it's good for your skin and digestive system.
Comments