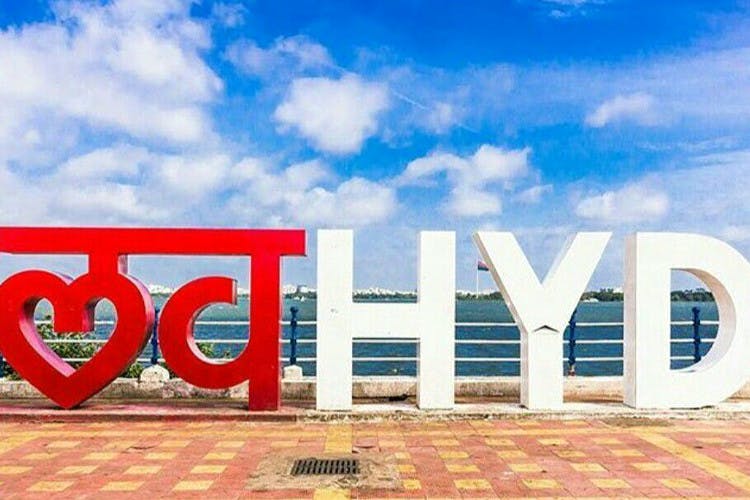 Sunsets To Lake Views: A Quick Guide To Scoring The Best Views In Hyderabad
Although Hyderabad is known as a tech hub with corporate buildings, it is also a place with heritage monuments, lakes, and scenic beauty that photographers go bonkers abou. We checked out some pretty sights in the city and here we bring them to you!
Golconda Fort
On the Western edge of the city lies Golconda Fort which was the citadel of the Qutub Shah dynasty. This archaeological treasure overlooks the city of Hyderabad and offers a breathtaking sight.
Shamirpet Lake
This artificial lake built during the reign of the Nizam is not only a popular bird-watching spot but also a sight to sore eyes. Be it the hour of dusk or dawn, this place is lit!
Jewel Of Nizam
At this restaurant on the outskirts of Hyderabad, reserve a seat by a window and enjoy a stunning view of the greens. It offers a stunning view during the sunset, and you get to have great food in a lovely ambience too.
Tank Bund
Enjoy cool breeze and some tasty street food while you gaze at Hussain Sagar. The Buddha status never fails to impress, and photographers flock here to get the perfect reflection shot of it too. No matter the season, this is a view Hyderabad will never be tired of.
Kotepally Reservoir
At Kotepally Reservoir in Vikarabad, experience some adventure by kayaking where you can relax with a soothing view. Around the area is also an artificial forest you can explore. You will want to spend some time here absorbing the beauty of it all.
Whisper Valley
As you drive down towards Whisper Valley, you can witness a mix of old architecture and the new. From the domes of Qutub Shahi Tombs and the Golconda Fort to houses spread across a vast area, here is a place that will enthrall you.
Moula Ali Hills
This dome-shaped hill is one of the 11 heritage sites identified by HUDA. The spectacular views of sunset or sunrise here are worth missing everything else for. Go here on a weekend, climb up the stairs without your camera and just be. Trust us, it'll be an experience to cherish.
Olive Bistro
Seen from Olive Bistro, is this mesmerising view of Durgam Cheruvu lake surrounded by the glorious greens. On a cloudy/windy day, this view just gets better, and you can enjoy some beer here too.
Old City
This list is definitely incomplete without the iconic view of the city's pride. Charminar, with all the hustling and bustling crowd and market around, it is such a charming scene, specially after the sunset. The whole vibe of the place is energising and remains unmatched. You can go to the Cafe Coffee Day right in the area and sip on some coffee or even walk through the streets and enjoy the rich culture along with the view.
Comments