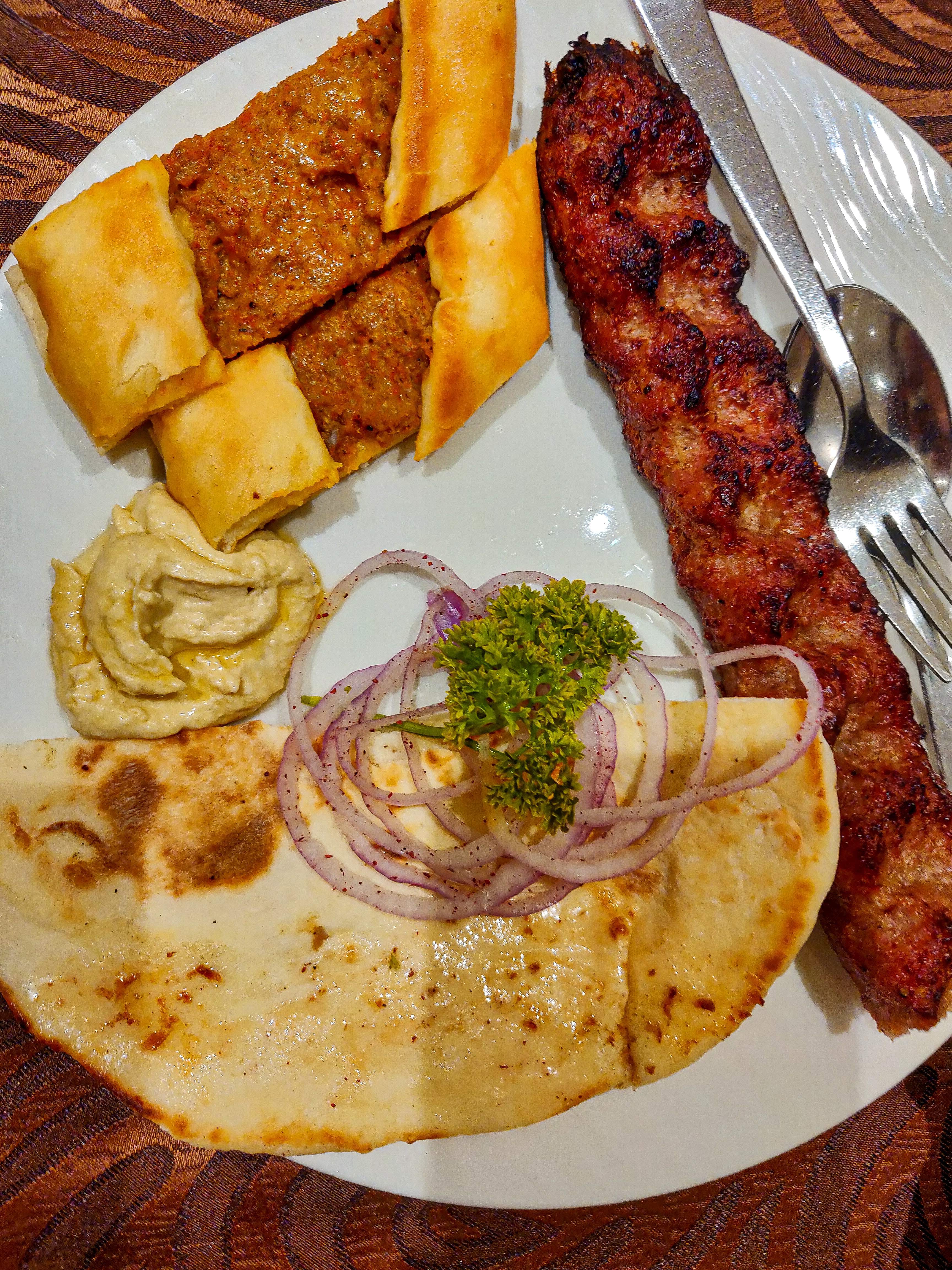 A True Challenge For Your Bellies!
What Makes It Awesome?
Originating from Turkish cuisine, this meter long kabab will keep you drooling till the end! This tender, meaty & juicy kabab is served at Spice 6 The Arab Villagio in Banjara Hills, a must-try when you're going in a big group. It's made with aromatic spices cooked in tandoor, served along with pita bread & salad making it a wholesome meal good for 4. Also, the kunafa is heavenly at Spice 6! Making it a perfect pick for dessert!
Comments