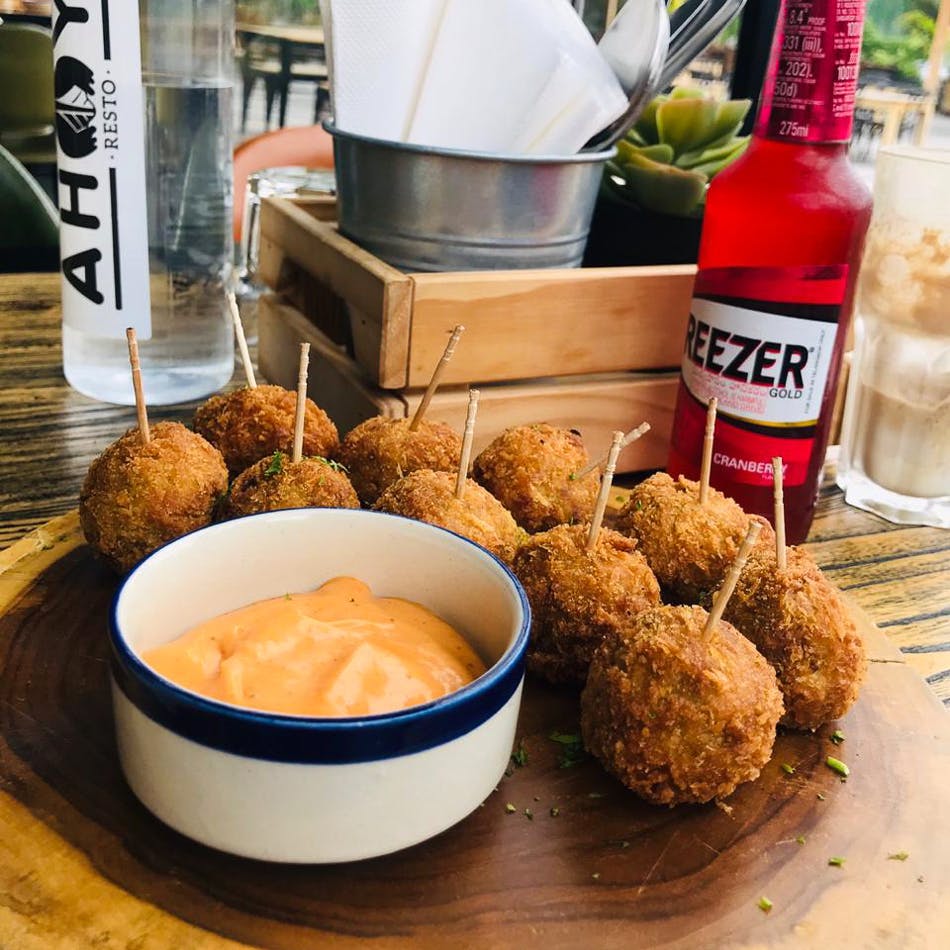 Cheesy Broccoli Balls To Bacon Fries: This Marine-Themed Restaurant Is A Total Hit
Shortcut
Ahoy, a spacious, and beautiful restaurant in Kompally is becoming a food destination for many folks in the city, and we are totally on board with it. Classy ambience, good food and beach vibes, we can go again and again.

What Makes It Awesome
Another restaurant makes its way to Kompally, and we're so glad the food scene is getting better and better. Ahoy Resto is a marine-themed restaurant which is quite obvious thanks to the boats, anchors, paddles, and buoys placed in multiple corners of the place. They've got both indoor and outdoor seating arrangement in the garden, so we suggest you choose outdoor seating if you're going there in the night. Well, we chose to sit inside and escape the hot sun because, with French windows, you can always expect a pretty view.
Jumping straight to the menu, we ordered Cheesy Fries, Veggie Pattie With Mozzarella Burger, Broccoli Cheese Bullets, Crumbed Chicken Wings with Bbq Sauce, Chili Basil Chicken Tart, and Golden Fried Prawns. Out of those items, we're definitely going back for Broccoli Cheese Bullets, the Veggie Burger and fried prawns because they were delicious. If you like your chicken to be boneless, we suggest you stay away from the chicken wings. Apart from that, the staff was very polite and made sure to ask us our spice preference for every dish and the food was served hot and crispy on a wooden slab.
Psst, they also have a bar menu with all your favourite cocktails, beers, and mocktails.

Pro-Tip
If you're heading out to Ahoy to have dinner, we suggest you call them and make a reservation as it is buzzing with people most of the time.
Comments