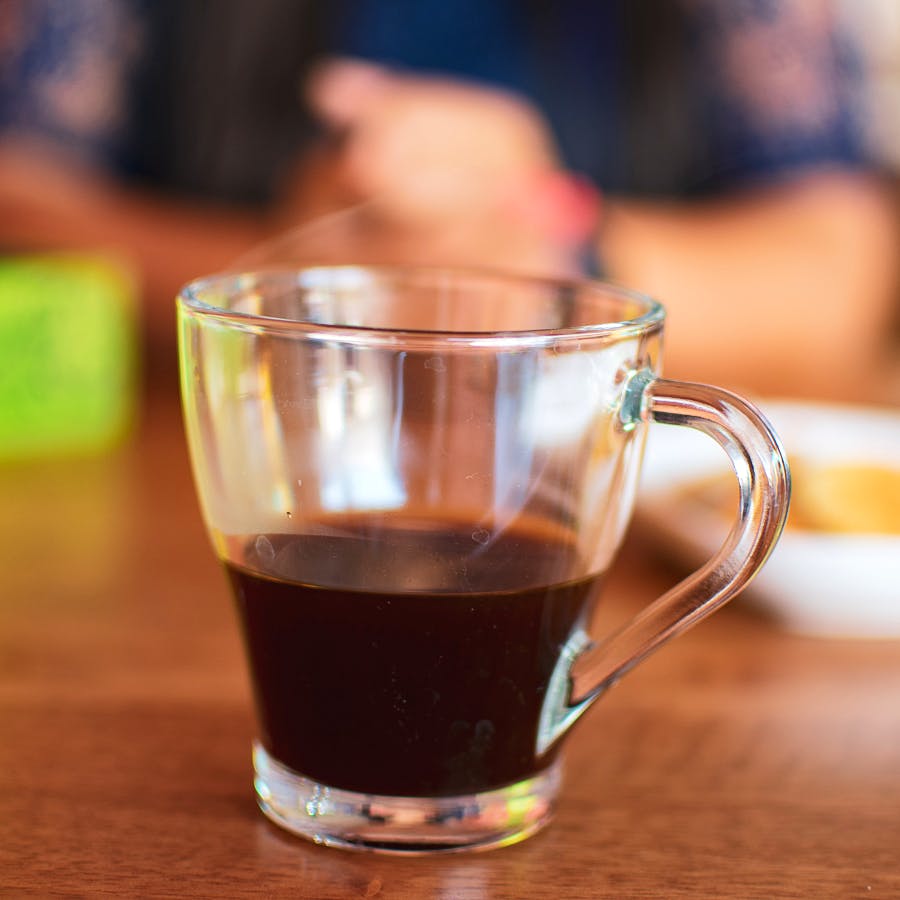 There Is A New Coffee Shop In Town & It's Summoning All Coffee Lovers To Its Yard
Shortcut
You don't have to travel all the way to Banjara Hills or Jubilee Hills for a good cup of coffee. Araku Aroma Coffee is a spanking new coffee shop in Punjagutta, and we're planning to turn this into our coffee constant.
What Makes It Awesome
Araku Aroma Coffee is located in a shopping complex in Punjagutta and if you find yourself in this complex, it's really difficult to miss the coffee shop. Dragging you towards it with a refreshing aroma of freshly ground coffee, Araku Aroma is quaint and designed for a plain sailing coffee experience. The first cup of Joe (or joy) to arrive was — Arakuchino — a thick consistency coffee full of dry fruits. Each sip had a crunch and we've tasted nothing quite like this before. We've also tried Lovelatte, which is their trademark coffee and zoned out in its light aftertaste. The variants like Desi Kapi, Goli Kapi, and French Coffee are sure to keep the coffee lover in you hooked to Araku Aroma. Plus, all the usual suspects like pour over, cappuccino, Americano, French press, Aeropress can cater to your other coffee interests. The coffee beans are freshly ground after you place an order, which leaves an earthy undertone to the coffee. Even more so, because these are directly fetched from Araku Aroma's organic coffee plantations in Araku. The plantations, in fact, are tended by the local tribes who really know their way with the coffee. So, head out here and sample a few cups of coffee. While you are it, do say hello to Karthik (the coffee expert) and Geetanjali, who runs the coffee shop.
What Could Be Better
Although there are plenty of delicious food options like noodles, pasta, pizza, burgers, and the like, we wish there were some samosa and bhajiya variants too.
Pro-Tip
The coffee shop is also retailing its own coffee beans and powders that are sourced from their farms in Araku. You can pick those too!
Comments