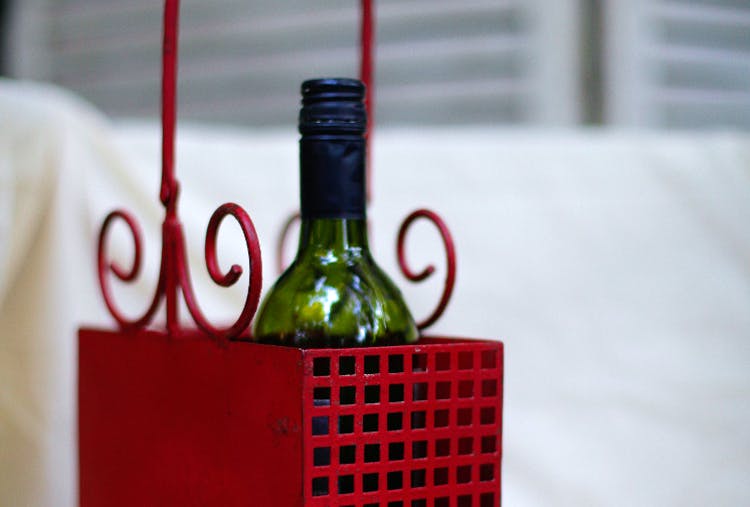 Delivery Available

Wi-Fi Available
Wine Holders To Piggy Banks: 10 Things We Found Under INR 3,000 At This Home Studio
Autumn Leaf Home Studio, located in Jubilee Hills, is set up in a home-like environment with warm sunlight gushing in. This two-storey studio takes you into its old world charm the moment you step in. From distressed furniture to beauties made from cast iron, carved wood recycled wood, you can find some rare and classic curated stuff along with the items the studio produces. We're loving their quirky home accents and letterboxes. So, we bring you a list of 10 amazing finds that you can buy under INR 3,000.
Wine Holder - INR 1,600
If you're interested in gifting a wine holder or if you're a wine connoisseur yourself, you'll discover plenty of items that'll keep you tied to the keg. We particularly love this one which is designed in the shape of a basket. It can carry 2-3 bottles of wine with an ease.
Cast Iron Mirror - INR 2,010
Mirror, mirror, on the wall, who's the fairest of them all? Play this game all you want and all you can with the cast iron mirror from here. It has a rustic vintage look which we're sure will win the hearts of the ones who love an element of drama in their lives.
Ele Water Pot - INR 2,000
Who knew gardening can be so much fun? This multi-coloured elephant themed water pot can get your gardening mojo on. But if you're not interested in gardening, this also makes for a lovely interior piece.
Alcohol Flask Clocks - INR 2,100
Is it alcohol time yet? Are you always late to parties? Then this clock can serve as a sweet reminder to get you off your PJs and reach your parties or events on time. And we think it also makes for a wonderful bed-side table accessory.
Printed Coasters - INR 1,600
Bored of the same old coasters? We have found you a set of beautiful peacock and parrot shaped coasters that'll make you cringe each time you want to put them to use. However, we think they can add a bohemian twist to your abode.
Distressed Letterbox - INR 2,200
We don't know about you but this one definitely reminds us of postboxes from the black and white era. This distressed wooden letterbox can be hung on your patio and we're sure it's going to grab some eyeballs.
Paperweight-Cum-Ashtray - INR 950
Look at these iron-box inspired paperweights. They don't just look fun, but they also open up to show a space that can double up as an ashtray. We'd love to use this one as a paperweight. What about you?
A Pair of Owls - Garden Pieces - INR 2,300
These quirky owl garden pieces are winning quite a number of accolades from the studio's visitors. Although we love them as garden pieces, they can also be put in a courtyard to give your home a country-style touch.
Spotted Cow Showpiece - INR 500
Do you have the moves to sway like a moo? If not, get this adorable showpiece of a spotted cow which can cheer you up. If you got kids at home, these showpieces can also help them take an interest in animals.
Piggy Bank - INR 1,300
Got a kid at home who you think should get into saving? Then get this quirky piggy bank with prints that remind you of postcards and telegrams. Minimal design but works as an accent piece as well.
#LBBTip
Autumn Leaf Home Studio has unique pieces and often, their designs are limited to two or fewer pieces. Don't be disheartened if something is out of stock, because they curate items, time and again.
Comments
Delivery Available

Wi-Fi Available