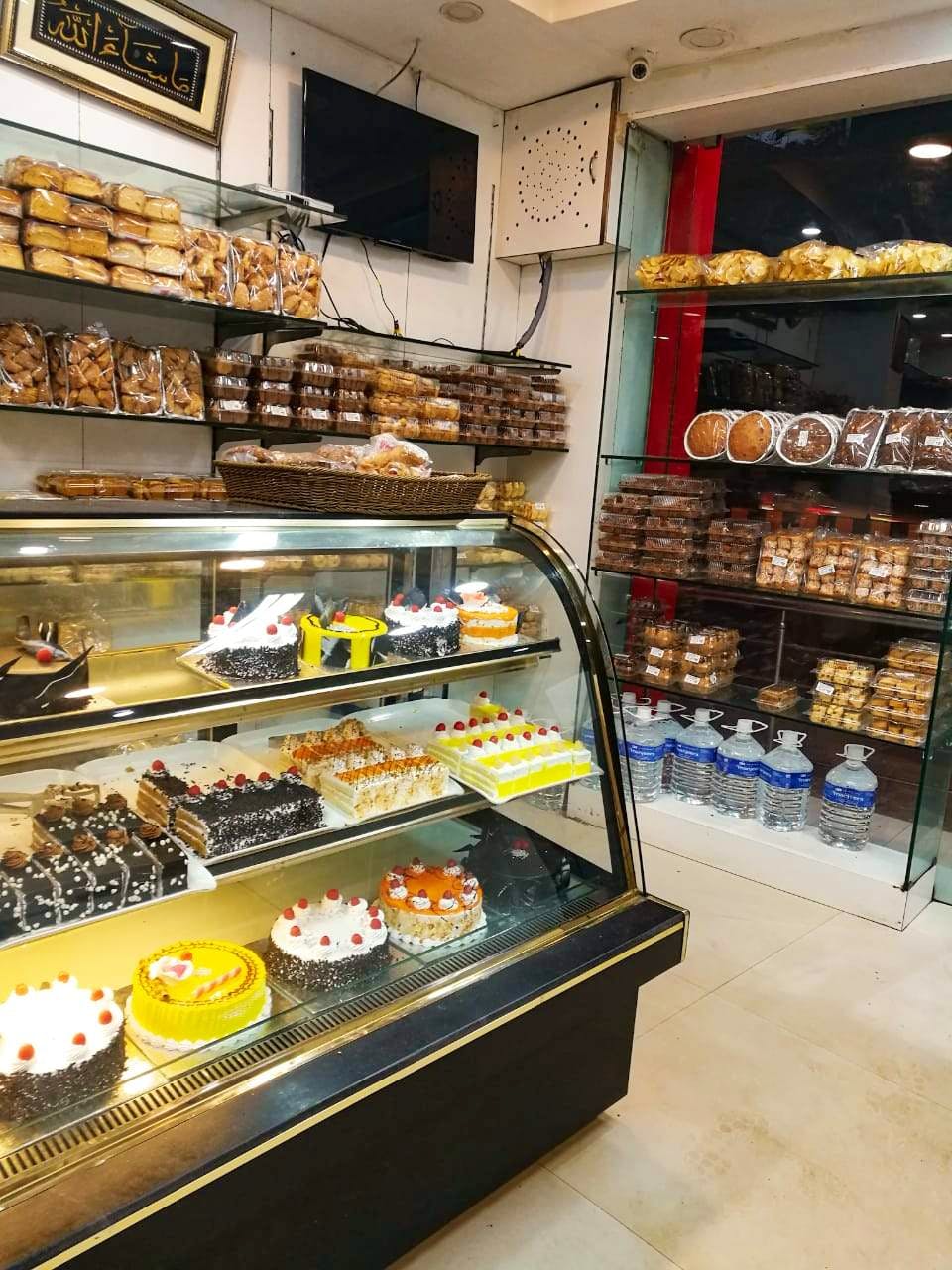 Hungry On The Go? Hit Up These Bakeries To Grab A Quick Bite
There is never a bad time for dessert. Amirite? So, we have curated this list of best bakeries in Hyderabad just for you. Check these places out whenever you're in a mood for a quick bite.
Karachi Bakery
Obviously, we had to start our list with this iconic bakery called Karachi Bakery. If you have relatives or friends visiting you often from abroad, they will definitely have one or more boxes of Karachi fruit biscuits in their bags. It's so popular. Planning to pay a visit? Find an outlet closest to you and try out their biscuits and dilkush which are world famous.
Nimrah Cafe & Bakery
Nimrah
with the view of Charminar attracts crowds from both Old City and modern suburbs of Hyderabad. Known for its Irani chai and Osmania biscuits, we go here for Khopra Biscuits (coconut biscuits) and Shirmal (saffron-flavored traditional flatbread) for kickstarting our mornings. Right from 4 am when it opens, people spill out even on the streets waiting for their chai. Be prepared for having conversations with strangers or step out and sip on your chai with Charminar in your sight.
Subhan Bakery
Are you an Osmania biscuit loyalist? One of the oldest and best bakeries in Hyderabad, Subhan Bakery serves crazy good Osmania biscuits which are buttery and baked to perfection. Other than biscuits, this place also has amazing khara, dilkush and fruit rusks that compliment a good kadak chai. Anywhere near Nampally? Go here for sure.
King & Cardinal Bakery
Ask anyone in Himayathnagar for the best bakery and they will all point towards King & Cardinal Bakery. Super famous for its killer burgers, this place is always full of food enthusiasts and students waiting in line to get a piece of the delicious food. You can also get bomb cakes, puffs, rolls, chips, just about anything here.
Mountain Bakery
Mountain Bakery in Banjara Hills is open since 1986, can you believe that. Winning the hearts of many people since then, this truly iconic bakery has the best varieties of samosas, Kathi rolls, puffs, and more. But seriously, we love their samosas. The bakery has no seating area at all, but if you happen to be in Banjara Hills, visit this place ASAP.
Ask Apoorva a question