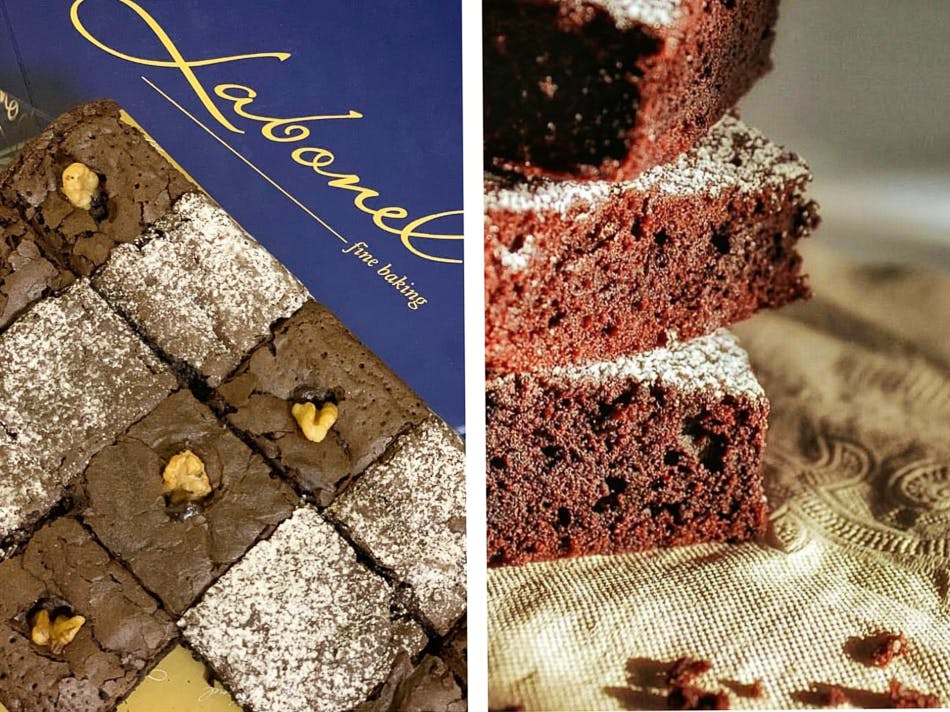 This Or That: Do We Love Our Brownies At Euphoria Or Labonel?
Hello, Hyderabad! Welcome to our new series — This Or That. This is where we'll pit two dishes against each other or pick two restaurants and their popular dishes, and rate them for price, packaging, and taste. For our first episode, we've picked Chocolate Walnut Brownies from Labonel and Euphoria. Let's dig in to find out who won.
Is Euphoria A Step Ahead?
Much before we tried Euphoria's brownies, a little over a year ago, we've heard people raving about their chocolatey goodness. Let's start with the basics. Packed in teal boxes (that are sturdy enough to be reused), a box of brownies from Euphoria reminds you of a Tiffany's Box, but only better. A pack of six brownies cost you INR 250, and talking about value for money, they're a solid deal. We took a bite into the brownie and although the texture was quite fudgy, we were surprised to find several chunks of walnuts. Mouthfuls of joy right there!
Will Labonel Be Left Behind?
Labonel is one of the oldest (and probably the first) fine baking places in Hyderabad, and we naturally had to pit it against Euphoria. We sauntered into their Jubilee Hills outlet and picked their box of 15 brownies at INR 800. These are super tiny pieces and in actuality, there's not much difference between Euphoria's six-brownies pack and these, but you end up paying more than twice the price. Labonel's packaging (navy blue boxes) is on point, and it definitely looks like a present (yay!). For some reason, the batch of brownies we picked was eggy (but super crumbly), which overpowered the entire flavour. Oh, bummer!
*Drumroll* And The Winner Is....
Verdict time, peeps! Here's what our scoreboard looks like — Euphoria scores a whopping 9 on 10 for taste, a 9 on 10 for the price, and an 8 on 10 for packaging while Labonel scores a 7 on 10 for taste, a 6 on 10 for the price, and a 9 on 10 for packaging. Plus, if we count the store attitude of Labonel, we'd definitely rate it a 5 while Euphoria swoops in a 9. And, as you've guessed Euphoria wins this battle of brownies for overall awesomeness.
Ask Sunaina a question