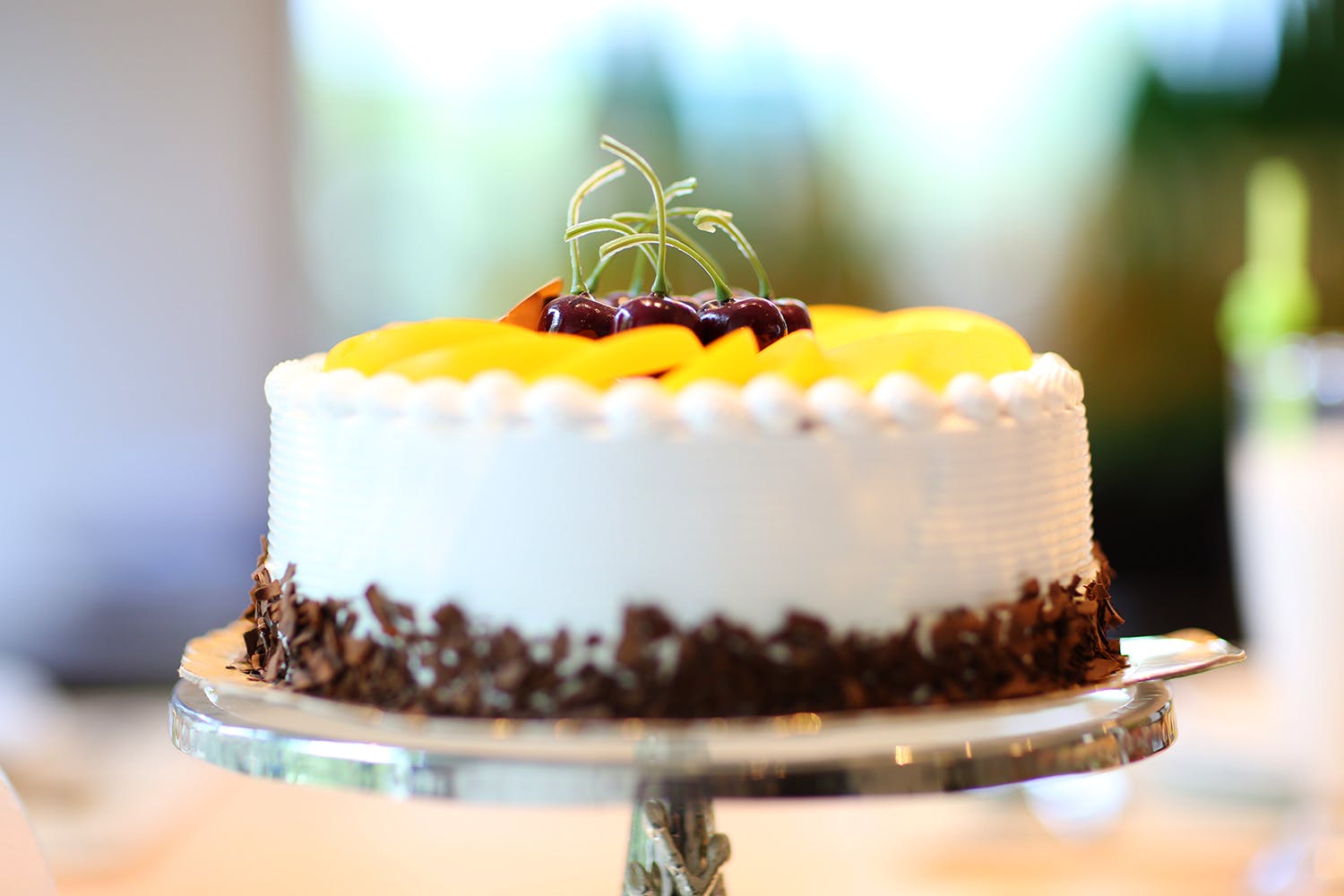 Birthday Cakes & Wedding Cakes: Folks, Bookmark These Places For Awesome Cakes
Whatever happened to our childhood dream of having cake every day for breakfast, lunch, and dinner? We love a good cake and we know you do too. Butterscotch, strawberry, mixed fruit, chocolate — you name it and these bakeries have them in many variations and styles.

Dusk Miller Confectionery
Fancy cake pops and sponge cakes? We get our dose of these from Dusk Miller Confectionary, which is a tiny kiosk inside GVK One Mall. We can never get enough of the Victorian Sponge Cake and Pista Rose Mini Loaf, try them out!

Zoey's Bakehouse
From cakes based on fairytale characters to cake tiers with a metallic finish — Zoey's Bakehouse has got it all. Have a look at her adorable version of the trending -on-Instagram Fat Unicorn Cake, cake pops, and more.

Cake Bank
A landmark in Himayathnagar, this bakery whips up cakes that are soft and ooye-gooey. We love their ice cream cakes and double-layer cakes, but if you're looking to pick up a readymade cake, get their Vanilla Raspberry, Chocolate Rocher, Honey Pineapple, and White Sponge Chocolate Icing.

Vacs Pastries
Undoubtedly the best bakery in Secunderabad (though they have a branch in Jubilee Hills, too) if you're looking for funky themed cakes, go here. They have half a kilo or a kilo cakes that have cars, bikes, dolls, and other figurines on them which can be customized if you order it a few days ago. We're always crushing on their Blackforest cake, so you should taste that.

Karachi Bakery
We all know Karachi Bakery for its Osmania and fruit biscuits, but did you know they're popular for their cakes too? From birthday cakes to wedding cakes, and children's cake, they have them all. You can get yourself a simple cake or a fancy cake that looks like a million bucks. Whatever your choice is, just walk into any of their stores and check them out.

Swiss Castle
For pure vegetarian cakes, this is it. One of the oldest cake shops spread across Hyderabad, Swiss Castle is where everyone's going to. They've got plenty of two-three tier cakes on display along with doll cakes, sponge cakes, and massive wedding cakes. You can also get double flavoured cakes done here, but you have to order them way in advance, keep that in mind.

Little Indulgence
Little indulgence reminds us of a quaint cafe in Pondicherry and we love it. Their Blueberry Cheesecake is one of the finest in the city and while you're at it, try their Choco Chip Cupcake and Brownie Jar. FYI, you can always check their store out and order a customised cake.

Comments