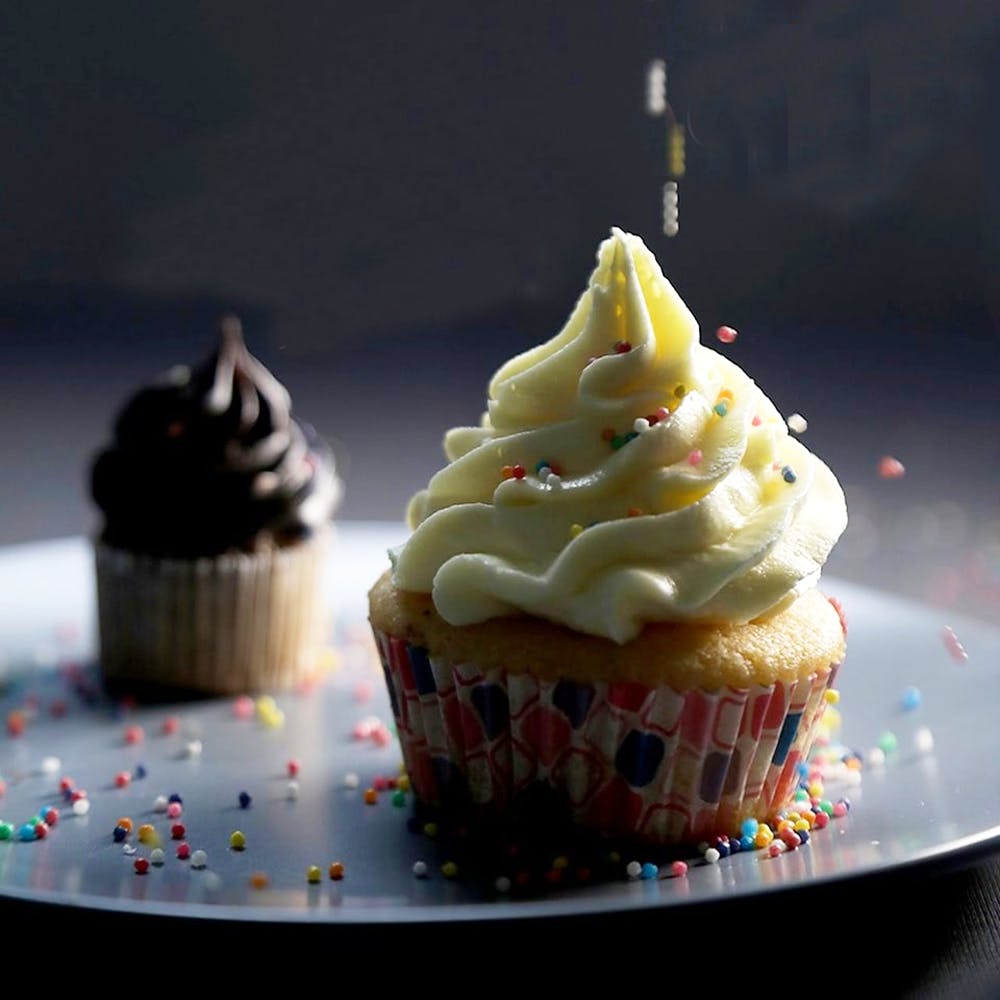 Keep Calm & Eat Cupcakes At These Awesome Dessert Places In Hyderabad
You've managed to control your diet throughout the week and it's time for a cheat day already! Hit up these bakeries in Hyderabad that are making us fall in love with cupcakes all over again.
The Matter Of Batter
One place where you can satisfy your sugar cravings to the fullest, The matter of batter serves an amazing collection of desserts — which are crafted and baked to perfection. Do try their Vanilla Coco Cream, Double Chocolate, and Butter Crunch cupcakes.

Van Lavino
Apart from their famous pasta, Van Lavino is becoming increasingly popular thanks to their desserts. They offer a variety of cheesecakes and pastries, but the cupcakes are something you simply must get your hands on. Get to the counter and check which cupcakes are on for the day.

Kavanah
With a promise of great ambience, food, and music, Kavanah should be on your must-visit bucket list. The variety of sinful cupcakes here that will leave you asking for more.

Ghrelin Cafe & Patisserie
Ghrelin Cafe & Patisserie is one of those cafes and dessert places that's doing fusion food with an interesting twist. For desserts, they have a fine range of tarts, cupcakes, macarons, cheesecakes, handcrafted homemade chocolates. They also have giant cupcakes (600gm each) that are priced between INR 600-700.

Little Indulgence
You would want to spend a quiet afternoon with books and cheesecake at Little Indulgence. Tucked inside the lanes of Sainikpuri, this patisserie is plucked right out of a fairy tale. They bake different cupcakes and it has a revolving menu so you've got to go there and check it out. We loved the Chocolate Cupcake though.

Concu
Appeasing all your sugar rush needs is Conçu – a patisserie in Jubilee Hills. Peeps of all ages can be found devouring the baked goodies and desserts here. At the counter, you'll find an assortment – whether it's the cupcakes or cheesecakes, they are designed so we can feast on them.

Ask Ananya a question