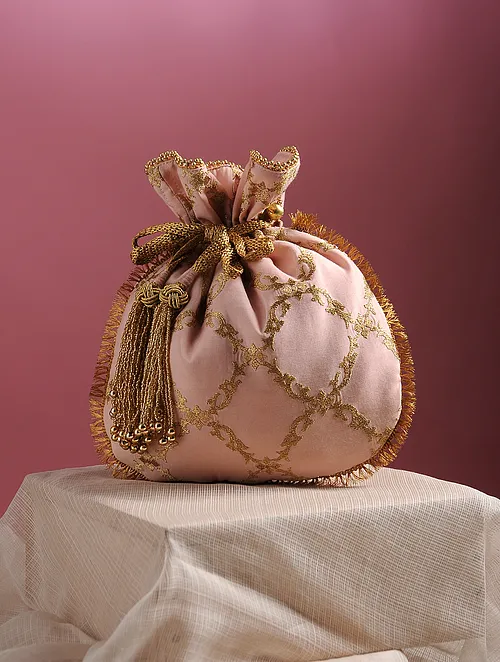 Now Here Is A List Of Quirky Gifts That Every Bride Will Love
Your best friend, homegirl or sister is getting married if you intend to give a happy surprise, what's better than curating a gift box! We mean, who doesn't love a box full of tiny and thoughtful surprises? So we're saying...pull up your sleeves and start gathering these gifts. Pack them with love and confetti for that extra cheer.
Chamomile, Argan & Avocado
Juicy Chemistry makes a fine range of organic skincare products that makes our skin breathe free. Our first pick is their Chamomile, Argan Oil & Avocado soap that smells (and sounds) every bit like a dream. It also comes with the goodness of coconut milk, unrefined ghee. Just the best skincare a bride needs before the wedding.
Coral Zari Paisley Slides
No matter how fetching heels are, a bride would choose comfort over style on the main day. Especially when she has to walk a great deal in that footwear. So, here's a pair of paisley-printed slides that switch up style and functionality. Plus, the colour is so bright and festive.
Powder Pink Handcrafted Zari Embroidered Pure Crepe Potli
Handbags, clutches, and sling bags take proper backseat during weddings. With more and more beautiful potli bags handcrafted by designers and indie labels, switching to these is a cakewalk. Check out this embroidered potli bag. Not too bright nor too dull, this one has just the right amount of bling.
Bride Special Pair Of Socks
It's the little things that make all the difference. Do you think so too? Then grab this pair of Bride socks and give your gal happy feet.
Cicely Floral Bracelet
The bride might have shopped dozens of bangles already, so why don't you get her this floral bracelet from Pipa Bella. The chunky flowers make this simple piece a standout.
Orange Scented Natural Wax Candle
The bride will definitely love some solitude with a scented candle for company. Care to agree? So, get her this orange scented candle that will lift her mood up.
Comments