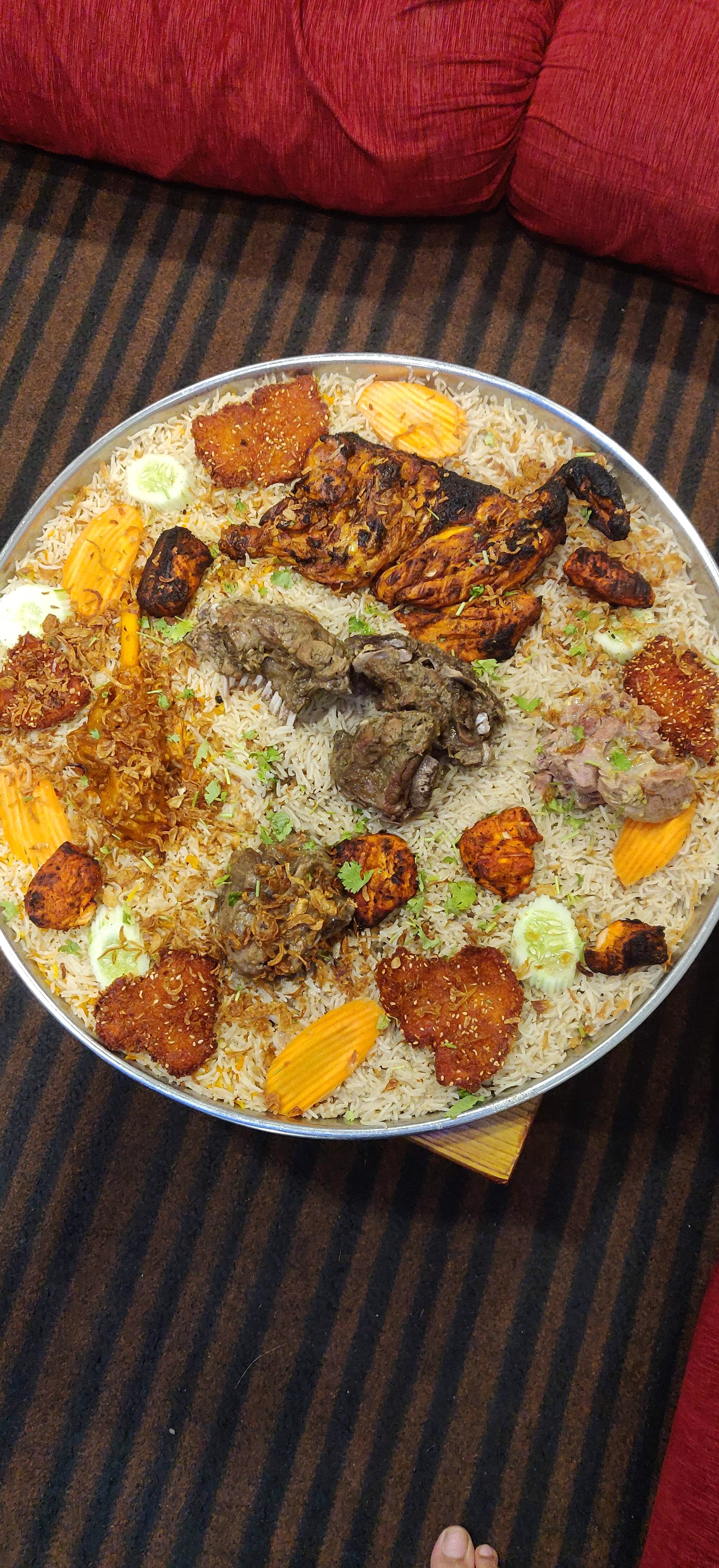 A Casual Dining Restaurant With A Pretty Decor & Delish Food
What Makes It Awesome?
Aazebo one of the best Mandi located in Madhapur. They have an really pretty decor and is always crowded. One of the best budget friendly places. So even I was here with ma friends for dinner and we started of with Mutton Marag Mixed Mandi ( It is a combo of Grilled chicken, Fried fish, Mutton Roos, Steamed Mutton, Mutton Matfoon and two different flavors of rice ) Prawns Juciy Fish Gulab Jamun with ice cream Qurbani meeta with ice cream Double ka meeta Sheer Korma Triple pudding: Dish of the day! Saudi champagne P.S-I would recommend this place for one of the best Mandi
Best To Go With?
Family, Big Group, Bae, Kids
Comments