The information in this post might be outdated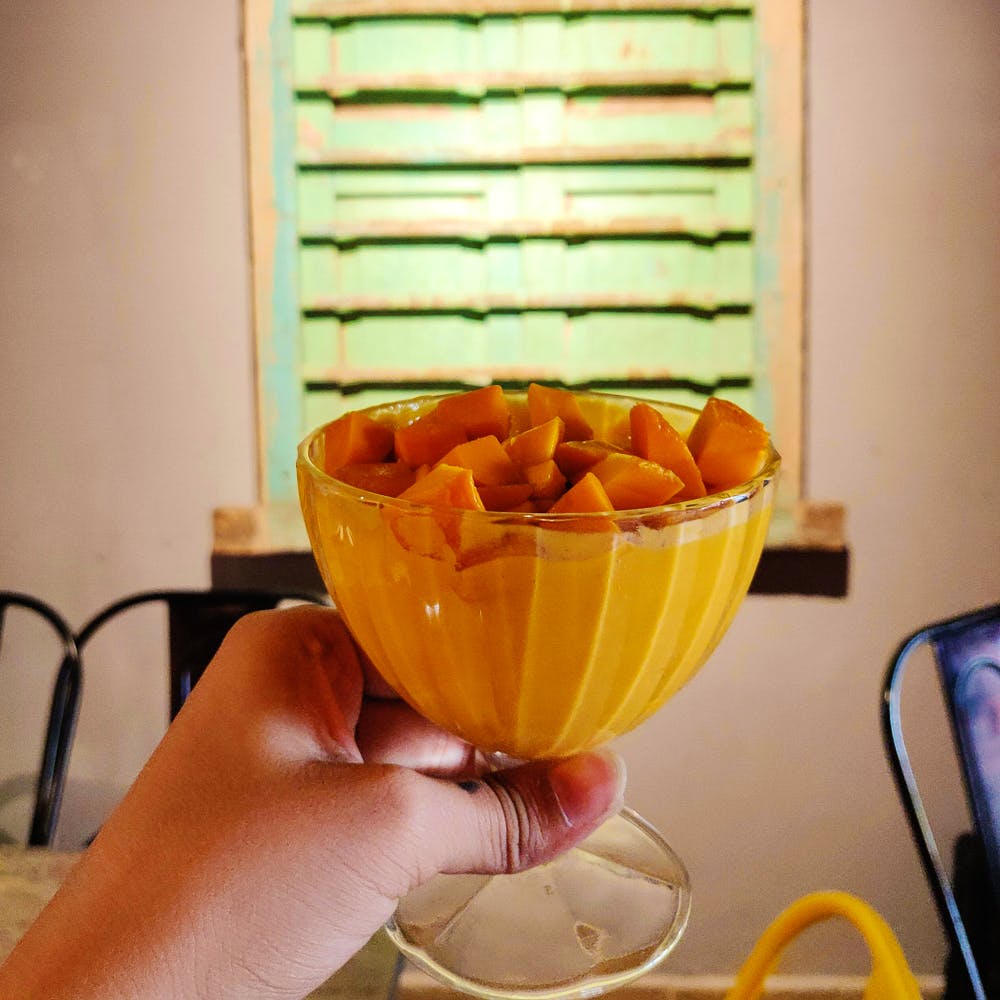 OMG! We're Tripping On These Mango Dishes
Love isn't always on time, but mangoes are. Are you like us who thinks the best part about summers is mangoes? (Ahem, who doesn't?) Then grab your keys and wallets and rush to these places to savour the mango-ey deliciousness, pronto!

Haji Ali Fresh Fruit Juice
Haji Ali in Madhapur is keeping a sweet secret from all of us — mango ice cream and mango falooda. But it's not your regular mango ice cream we're talking about. It's mango ice cream (queue drumrolls) with whipped cream topped with chunky mango pieces. Yaaaaaas! We won't tell you anything more except GO!

Zero40 Brewing
Sa-sa-sa-summer time, summer time madness (Lana Del Rey fans, represent), this place in Hyderabad has hit all the right chords in making mango even more enjoyable. They made a beer out of it guys (gasps). Quench your thirst for a refreshing mango drink (IYKWIM) at Zero40 Brewing with their Mango Ale. Mango-based beer, OMG, give us a pitcher.

Concu
This is the only time we'll ever be jealous of a spoon because that thing gets to experience this cheesy delight first. Dig into Concu's Mango Cheesecake this season and sign up for a mango rush. They've got a mango milkshake too.

Cream Stone
How can we not talk about the OG, right? Cream Stone has, yet again, nailed the summer season with their seasonal Mango Alphonso Ice Cream. Allow us to spell that for you, it's D-E-L-C-I-O-U-S. We're not kidding. It's rich, it's creamy and it's garnished with diced Mangos. Oo, mama!

Comments