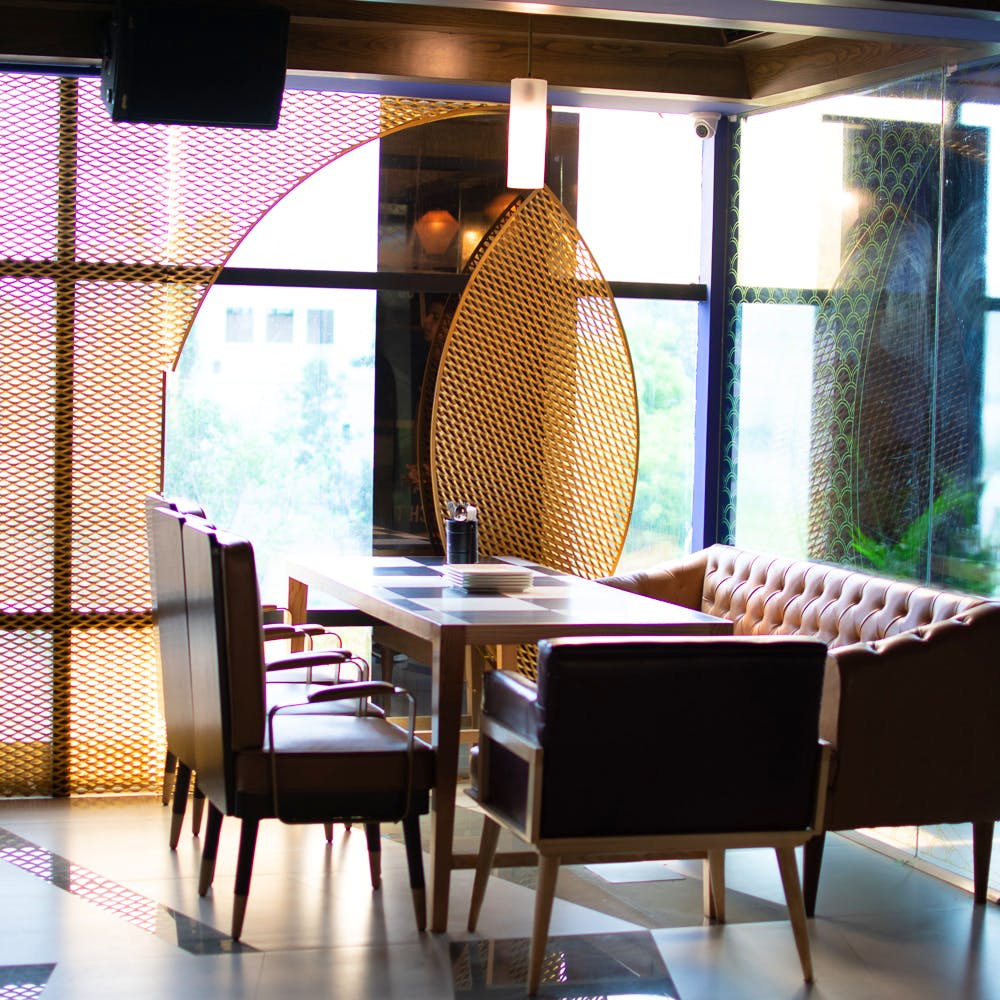 Hanging Out In Begumpet? Check Out These Popular Restaurants
In Begumpet for work or just casually hanging around? When your tummy says food, don't worry, Begumpet is no stranger to good restaurants. From bars where you can have a good time to restaurants where you can have a hearty meal, we made this list of restaurants in and around Begumpet just for you. So, read along.

Jalpaan
Thinking vegetarian? Thinking buffet? Jalpaan is our obvious pick. They have a decent number of dishes which are D for delicious. You don't even have to pay a bomb for the good food here which is awesome. So head over to Jalpaan and fill up your plates.

10 Downing Street
Honestly speaking, 10 Downing Street is out constant. Everything about this place is perfect — the ambience, the music, and the food (which is where it all comes down to on those hungry days). We absolutely love their Lasagnas, Pepper Chicken and basically everything on their menu. They also have yummy combos consisting of one main course dish along with a cocktail/beer/cold drink and a dessert.

Concu
Resembling a cafe in Pondicherry, Concu has become one of the most visited eateries in Begumpet. Tucked inside Country Club in Begumpet, this place serves good food to curb the hunger and sinful desserts. Do you know what seals the deal? You can sip on cocktails, too. Want a place to chill in Begumpet? Drive yourself to Concu.

Oh! Calcutta
Craving for Bengali food? Oh! Calcutta is oh-so-right. Kosha Mangsho, Daab Chingri, Bhapa Sondesh, and more — you can choose to dine the buffet way and A-la-carte.

Sigree
At Sigree, you can expect fine dining ambience and flavorful dishes. If you're going here for lunch or dinner, you can check out their buffet or order dishes and drinks from their A-la-carte menu. In the mornings, this place is quiet and peaceful but don't be fooled, Sigree turns wacky in the evenings. But whenever you go, do not miss out on their Caramel Custard.

HAY
Hit up your gang and say heyyyyy at HAY. This new place in Begumpet has a bar and an extensive menu. Enjoy drinks? They have something called DIY cocktails which basically means you can mix up your own cocktails. And if the hunger gods are beating you down, we recommend you check out BMW momos, Keto Lasagna, and Kurkure Crusted Burger with legit Kurkure in it.

Comments