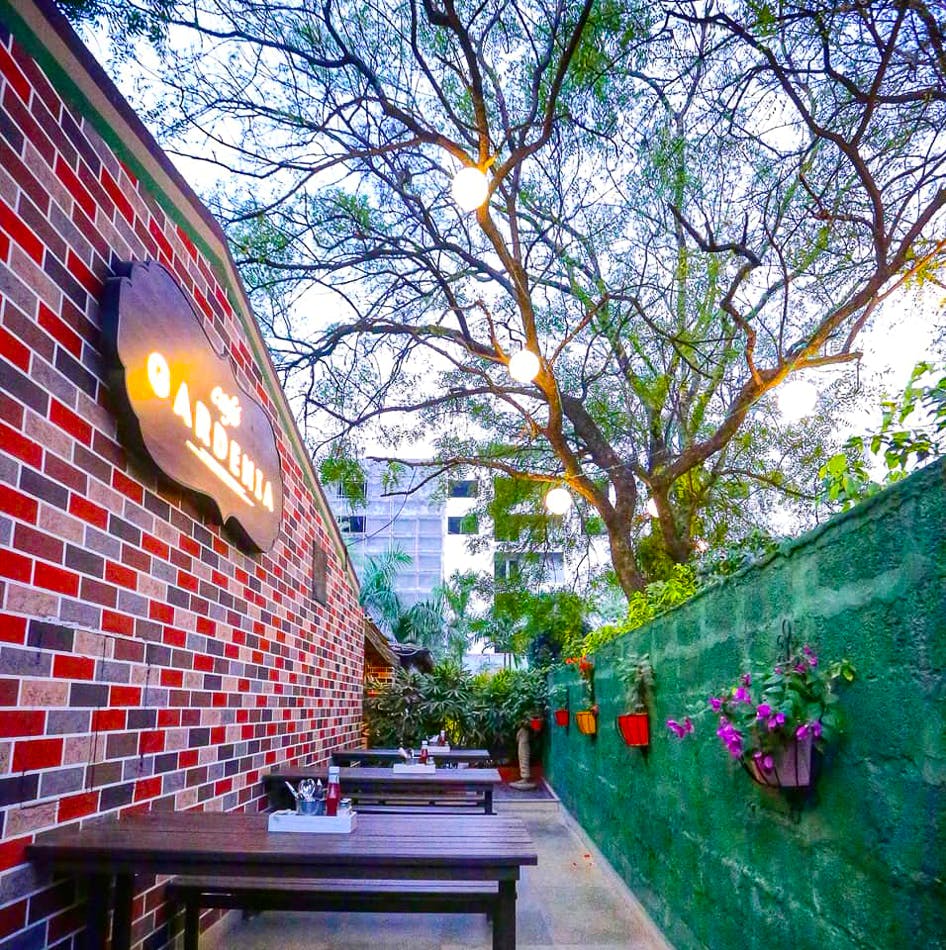 Hunger Pangs? Tuck Into Everything Awesome At These Places In Kompally
In Kompally to meet a friend, going to Runway 9 or on a long drive? You'll be happy to know that the food scene in Kompally is getting lit, thanks to all the amazing restaurants and cafes that are coming up. Check out this list of the best places to grab a quick bite and a wholesome meal and drive there, pronto.

Old Skool
A pretty place with three seating areas — indoor, outdoor, and Arabian style, you can expect good food and good quantity at pocket-friendly prices. Try their Chicken Majestic, Chicken Lollipop, and mandi which is one of the best in the city.

Palamuru Grill
A cult favourite of many local foodies, this is the place to go for a wholesome meal. If you love spicy food, you should deffo order their Chicken Kebab, Mutton Biryani, Ulavacharu Pulao, and Mushroom Kebab. At pocket-friendly prices, you will step out of this cosy restaurant feeling full and content.

Malnadu Kitchen
A spacious seating area and classy interiors — Malnadu Kitchen serves authentic flavours from Karnataka. Perfect to host special occasions and family get-together, we recommend you try their Chicken Ma Chow, Kara Kara Chicken, Chicken Biryani, and Malai Paneer.

Cafe Gardenia
Call your squad and check this place out that has a quirky ambience and board games. Sit indoors or outdoors and tuck into yummy appetizers, noodles, burgers, pasta, sandwiches, and rice dishes without burning a hole in your wallet.

Vapours & Waffles
Want to grab a quick bite? Head over to this cutesy place where the music will surely lift your spirit. As the name suggests, go crazy on a variety of waffles like Banana Gram, Blueberry Loveletter, Nutella Waffle, Pizza Waffle and beverages like coffee and milkshakes.

House Of Dosas
One of our favourite places on this list, we love how plush the ambience of this place is. Go here for delicious comfort food like many varieties of dosas and idlis with your fam and friends. We recommend you try their 916KDM dosa, Erra Karam dosa, and Pizza idly. They also have a gaming area on top with a pool table and PS4 which is awesome.

Comments