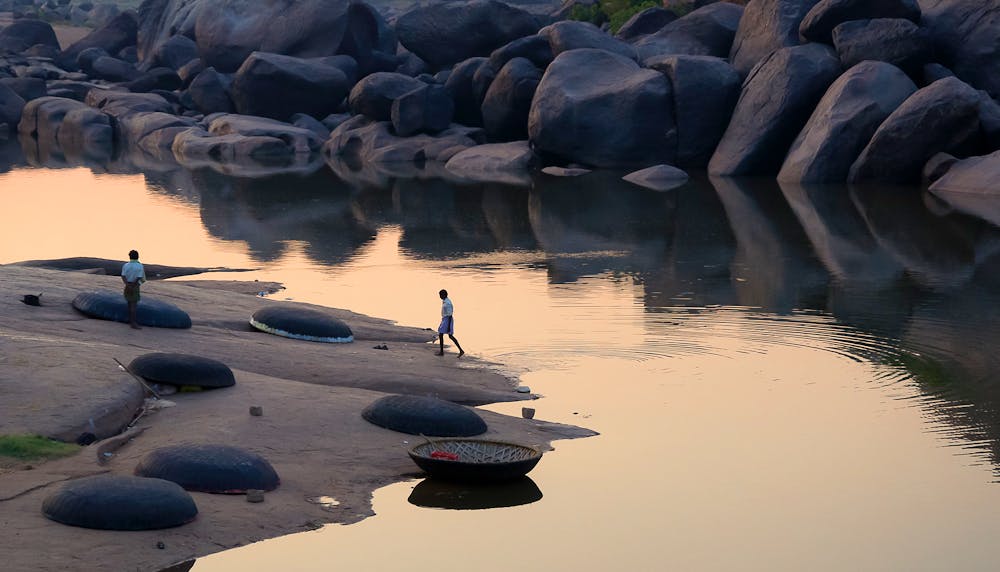 Get On The Road: Take Off On A Road Trip From Hyderabad
Right from getting everyone on board to planning and executing it, road trips have the reputation of being very difficult to pull off. So to make it a little easier for your gang to finally go on that trip you've been planning forever, here is a list of the perfect road trip spots. And the best part? These don't require too much planning (but definitely a little), and are great places to blow some steam off!
Nagarjunasagar
This is the perfect place for a one-day trip near Hyderabad. It is situated on the Krishna River and is surrounded by Buddhist monasteries. So if you're looking for some peace and quiet from your hectic work schedule, take the one day trip to Nagarjunasagar. You can sit by the waterfall or go on a boat ride to Nagarjuna Konda.
Distance from Hyderabad: 160 KMS
Gulbarga
An ode to Islamic style, Gulbarga or Kalburgi will give you an insight into the Hyderabad nizam's dynasty and culture. This is a perfect place for a two or three-day trip where you can go camping and trekking, visit the old buildings and gorge on the local food.
Distance from Hyderabad: 230 KMS
Belum Caves
Belum Caves are located in Kurnool and can be either a long or short trip depending on how much time you have to spare. The long passages and large chambers will leave you breathless! So go on, explore the caves and also check out the huge Buddha statue on a hillock close by. You can also check out Gandikota, while you are at it.
Distance from Hyderabad: 320 KMS
Hampi
A UNESCO World Heritage Site and one of the best tourist places around Hyderabad, Hampi is definitely a place you must visit with your gang! It is home to the ancient Virupaksha temple and other monuments. It is the perfect opportunity to take your camera out and go wild with photography.
Distance from Hyderabad: 385 KM

Dandeli
Dandeli is a paradise for all adventure lovers. The activities here are sure to feed your adrenaline rush, so what's the hold-up? Take the gang and getaway for a weekend full of thrills and fun. Go on a wildlife safari at the Dandeli Anshi Tiger Reserve or visit the ancient limestone caves. To satisfy your inner adrenaline junkie, you can indulge in rafting!
Distance from Hyderabad: 575 KMS
Ask Ananya a question