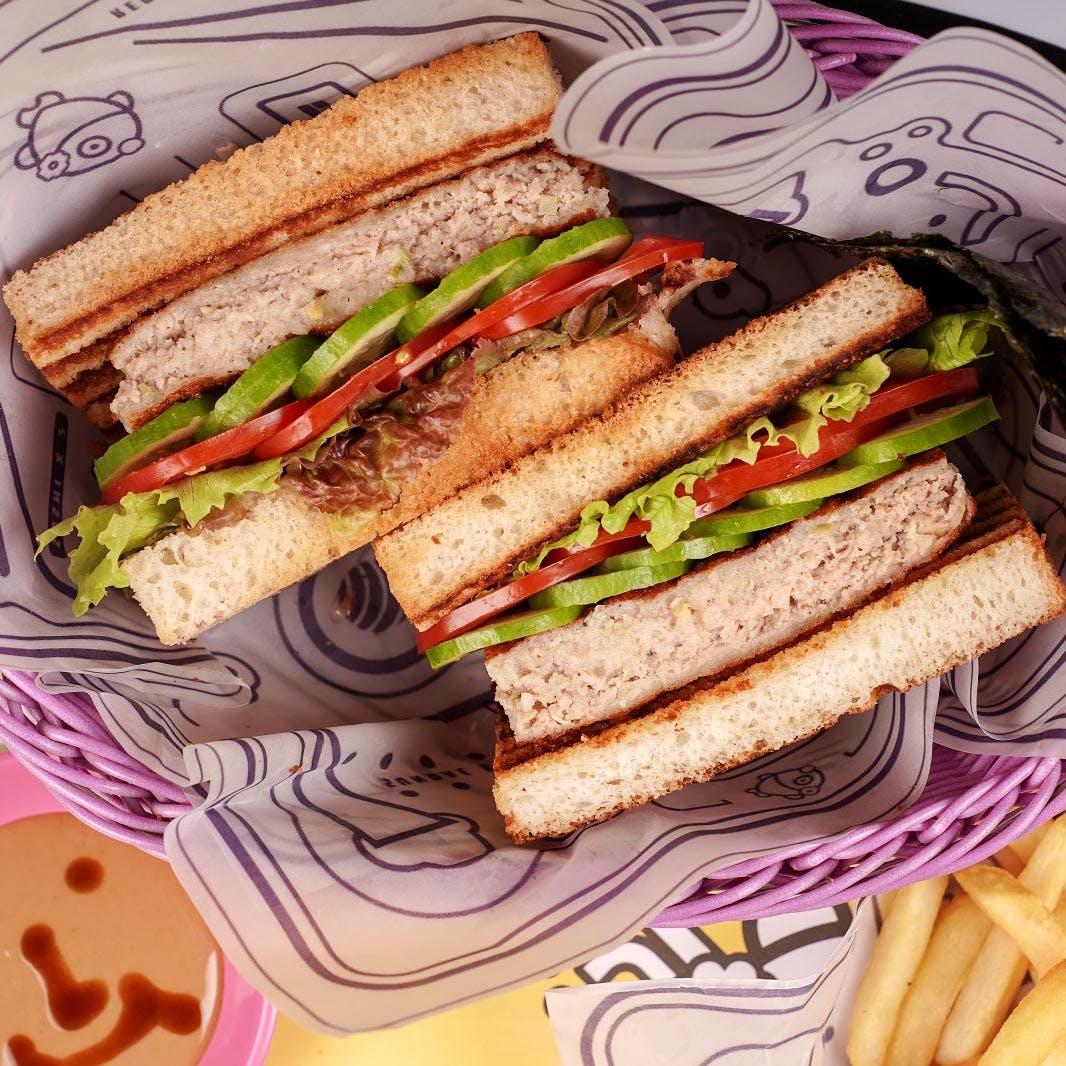 Get To These Places In The City To Tuck In The Ultimate Comfort Food, Sandwiches
Sandwiches are light on the tummy, easy to eat comfort food and if you don't agree with us, you've not ever had a good sandwich. Either way, Hyderabad is no stranger to this bread-y goodness and we're going to tell you some of our favourite spots in the city to grab a bite.

Wich Way
Wich Way had to top the list because it's that great. Funky decor, large seating space, and a diverse menu — we're ready to gorge their sandwiches for breakfast, lunch, and dinner. We recommend their signature Insane Bombay Sandwich which is grilled and packed with all the right flavours, and Stoners Delight which has oodles of Nutella, thick condensed milk, and topped with a generous scoop of vanilla ice cream.

Shakti
Located right next to Karachi Bakery in S.P Road, this basic eatery is well lit up, has lots of seating space, and you're going to bump into a lot of college folks. Take your seat there and order their Samosawich which is their take on the samosa chaat, Pizza Sandwich which has pizza toppings stuffed between bread, and Mexican Sandwich which is drenched with cheese and special Mexican dressing. You can pair your sandwiches with some wedges and call it a day.

Pita Pit
Pita Pit — a new eatery in Kondapur, is whipping pita sandwiches like a boss. What's the best part? The sandwiches are made right in front of you and you can pick veggies and sauces of your choice. We gave their Khasta Kebab Pita and Ultimate Veggie Pita a shot and we were satisfied with the tasty and healthy goodness they were packed with. Meat lovers, get your chicken in the form of Harissa Chicken or Kebab Pita. These taste a lot like shawarma but you know this is a healthy and fresh eating affair, don't you?

Sofrehh Persian Bistro
Located in the hip area of Jubilee Hills, Sohfrehh is a Persian Bistro on wheels. This bright blue back alley food truck serves delicious sandwiches with a Persian twist and we can't get enough of it. With a couple of chairs and tables next to the truck, you can have a lovely meal under the stars. Our picks from their menu are Veg Falafel Sandwich, Penir Pukh Sandwich which translates to paneer and potatoes, Chicken Schnitzel made with tenderized gold and crispy chicken breast patties, and their showstopper Orange Marmalade Sandwich which is a dessert.

Sandwich Eatery
Though this eatery is easy to miss, the sandwiches just cannot be missed. Located opposite Icon Hospital in KPHB Colony, you're not going to regret ordering a well-prepped sandwich here. We totally approve of their Mint & Cheese, Paprika & Jalapeno Chicken, and Hot & Galic Corn. If you're a health freak, they've got healthier options like Sprouts Grill, Egg Grill, and Egg & Chicken. You can also pair your meal here with their pasta. nachos, and smoothies.
Cafe Graffiti
Tucked inside the lanes of Banjara Hills Road No. 13, Cafe Graffiti is a popular joint among locals for cheap thrills. We're saying cheap thrills because everything in their menu is pocket-friendly. If you're not too big on ambience and can make do with a simple seating arrangement, Cafe Graffiti will offer you some of the best sandwiches in the city. Quickly order their Chicken BBQ Sandwich, Egg & Cheese Sandwich, and Tandoori Paneer Sandwich to munch on some comfort food. People usually pair their sandwiches with their choice of thick shakes and mocktails, so you can make your pick.

Comments