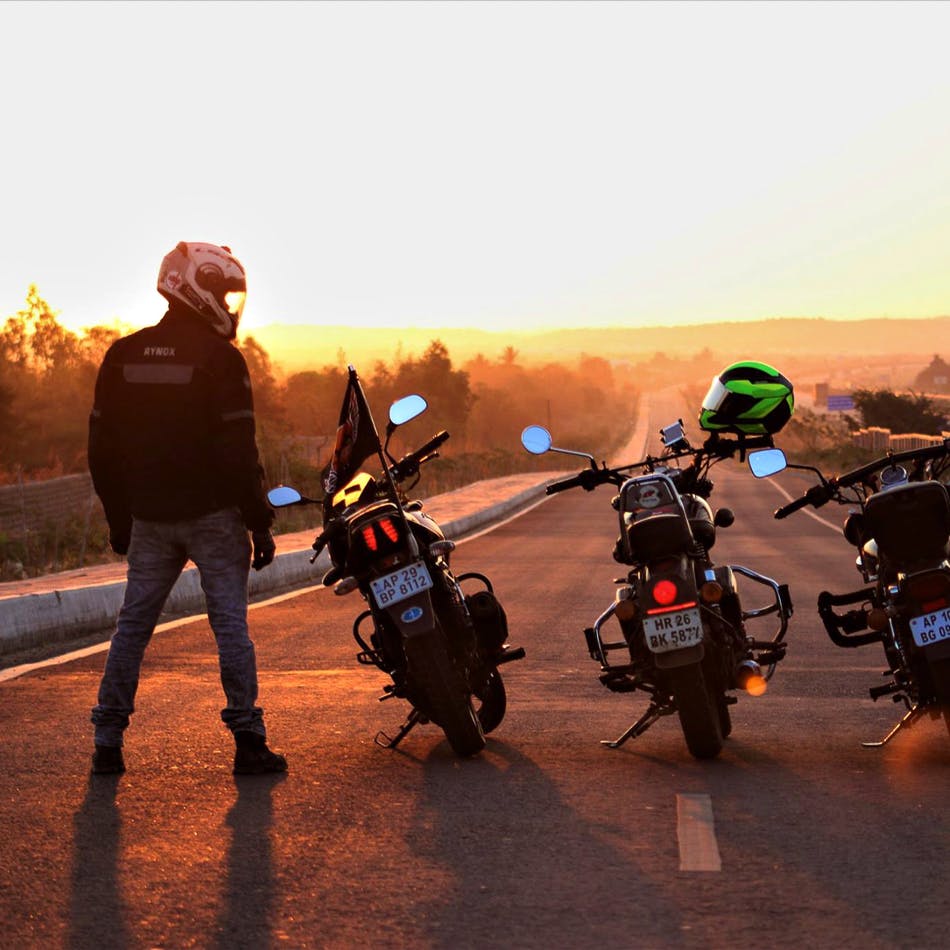 Want To Meet Awesome Bikers In Hyderabad? These Bikers' Clubs Have You Sorted
If you love to ride a bike, we know how liberating it is to go on a drive. Wondering if there are individuals like you out there? Here is a list of bikers' clubs in Hyderabad where you can meet new peeps. All these clubs strongly emphasise on road safety and they are big on giving back to the community. Choose from the list and ride away.
Bajaj Avenger Club - Hyderabad
This one's an exclusive club for all bikers who ride a Bajaj Avenger. They regularly organise breakfast rides and rides clubbed with fun activities like kayaking or trips to tourist destinations. Get in touch with them if you own an Avenger and love exploring new places.

Wanderers
Wanderers is one of the oldest biking clubs in Hyderabad and is exclusive to Royal Enfield riders. All the members of this group are totally in love with their Bullets and heartily take a new rider under their wing. They conduct drives all over India.
Bikerni Hyderabad
If you thought biking is reserved for gentlemen alone, this bikers' group is here to prove otherwise. Bikerni Hyderabad — an exclusive all-women club aims at empowering women by teaching them how to bike. They've gone on a few badass trips in the past and have even covered seven countries in one go. Ladies hit 'em up and embrace the sisterhood.
Hyderabad United Bikers
H.U.B is a conglomerate of all the biking clubs in Hyderabad that works towards the betterment of the society. They regularly undertake rides to educate people on road safety, anti-drugs campaigns among many other causes. Head here to meet people from various clubs in one place, while giving back to the society.
HOG (Harley Owners Group)
Hyderabad is home to many bikers including owners of bigger bikes like Harley Davidson. HOG or Harley Owners Group was set up to be a haven for all the Harley Davidson bike owners in town. The group regularly conducts drives for various events like Republic Day and other occasions. Get in touch with them if you own a Harley and clock in those miles.
Comments