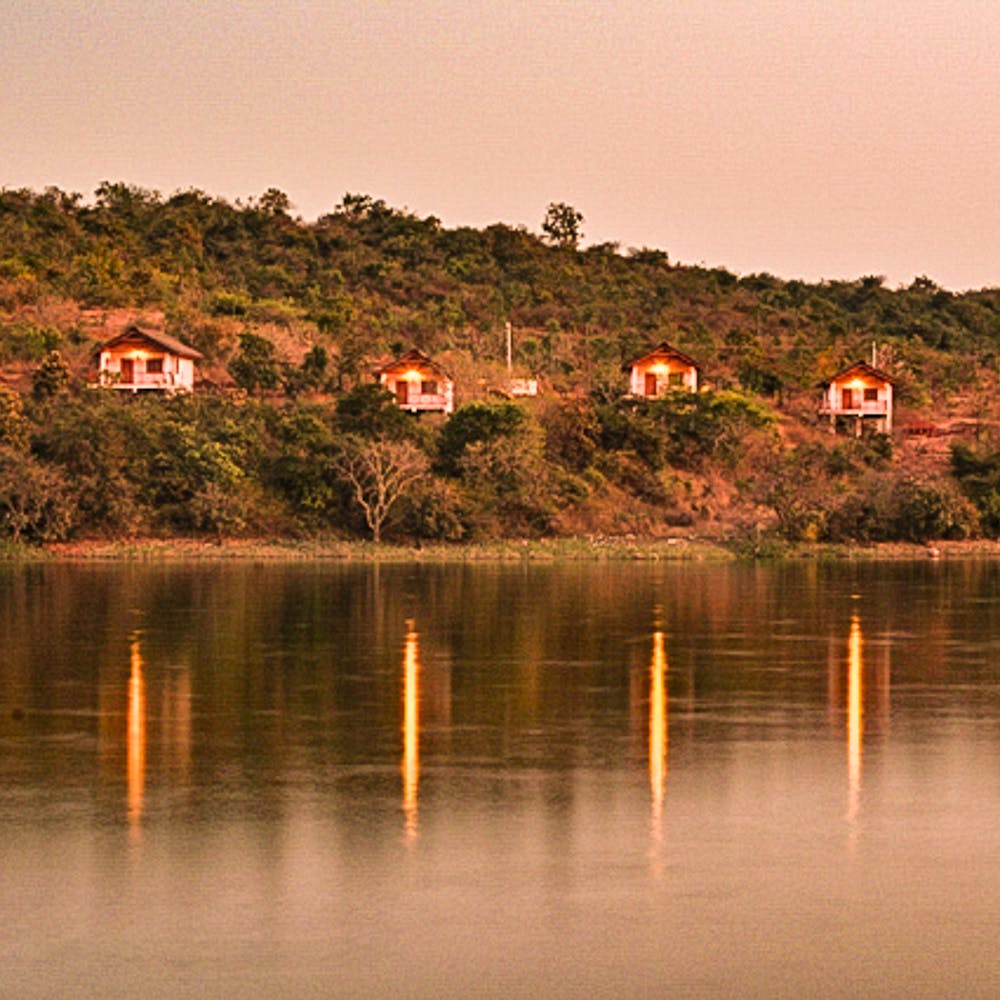 This Jungle Resort Is Yours To Call If You Are Looking For A Quiet & Quick Escape
Shortcut
Somewhere between Honnikeri Forest Reserve and Vilaspur Lake in Karnataka is Blackbuck Resort. Sprawling grasslands, candidly roaming blackbucks and peacocks make for a company you cannot ever get over.
What Makes It Awesome
Blackbuck Resort calls itself as a hidden gem for a reason. Located around 18kms away from Bidar, this lesser-known resort is only for those who enjoy basking in an adventure. The resort is fenced with a wide range of grasslands and the lakeside cottages offer stunning views. You can either go trail the blackbucks on foot or chill by the lake, but whatever you do, Blackbuck is an ideal getaway where you can saunter in the wild and relax. For those who want more out of this holiday, the resort offers two programmes — One Night & Two Days, Two Nights & Three Days. While the resort arranges bird watching, campfire, blackbuck sighting in the first one, we think the second one is more fun as it also includes a visit to Bidar Fort, Barid Shahi Garden, Gurudwara Nanak Jhira Saheb, and Chowbara. Both the programmes cover all the three meals along with coffee/tea.
Wondering what could get better? It's the rustic cottages that sort your stay. The property has around 18 cottages and they're dotted along the lake, with plenty of greens around every cottage. So, privacy is sorted and at INR 3,650-7,050, your stay too is. Plus, they serve North Karnataka delicacies. We don't think we can ask for anything better!
Pro-Tip
The weekday prices are lower than the weekend, and you can pick between the seasonal, executive, and standard cottages.

Comments