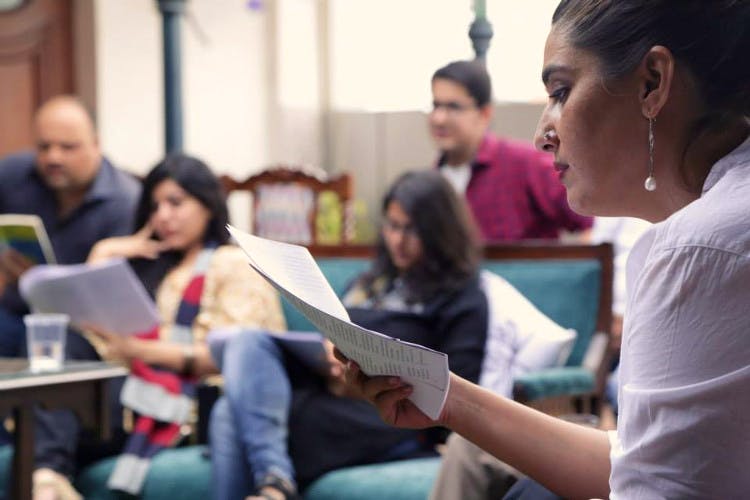 This Not-For-Profit Theatre Group Is Bringing Unique Plays To Hyderabad
Shortcut
Break A Leg!, a non-profit initiative is bringing a lot of theatre shows and events that will pique your interest, and making theatre wonders more accessible to Hyderabad.
What Makes It Awesome
Founded by Ankit Bakshi, a theatre enthusiast and a biotech engineer — this volunteer driven initiative rightly describes itself to be 'For Theatre. Of Theatre. By Theatre'. Their goal is to bring unique theatre experiences to Hyderabad and create an audience for this ever-evolving art form. New-age theatre experiments with form, and structure of its storytelling and we would never know what appeals to the local audience unless they have easy access to it. That's exactly where Break A Leg! comes in.
The first of their unique theatre acts, was the noted Iranian play with no director or rehearsals — White Rabbit, Red Rabbit, which saw a grand success in Hyderabad. They also strive towards increasing the presence of Indian theatre on digital platforms so that it garners audience from all corners of the world. In fact, they started with a series of YouTube videos (Green Room Series) shedding light on inspiring stories of theatre artists such as Ira Dubey, Sumeet Vyas, Nandita Das, Rajit Kapur, among others. These videos, although short, give you a glimpse of the life of theatre personalities and provide an opportunity to learn. It seems that Break A Leg! Is indeed bringing the urban, young crowd of actors, playwrights, and creatives together with their incredible initiative. If you enjoy having new experiences and if you call yourself a theatre aficionado – get your bums on the seats at one of their events and Break A Leg!
Comments