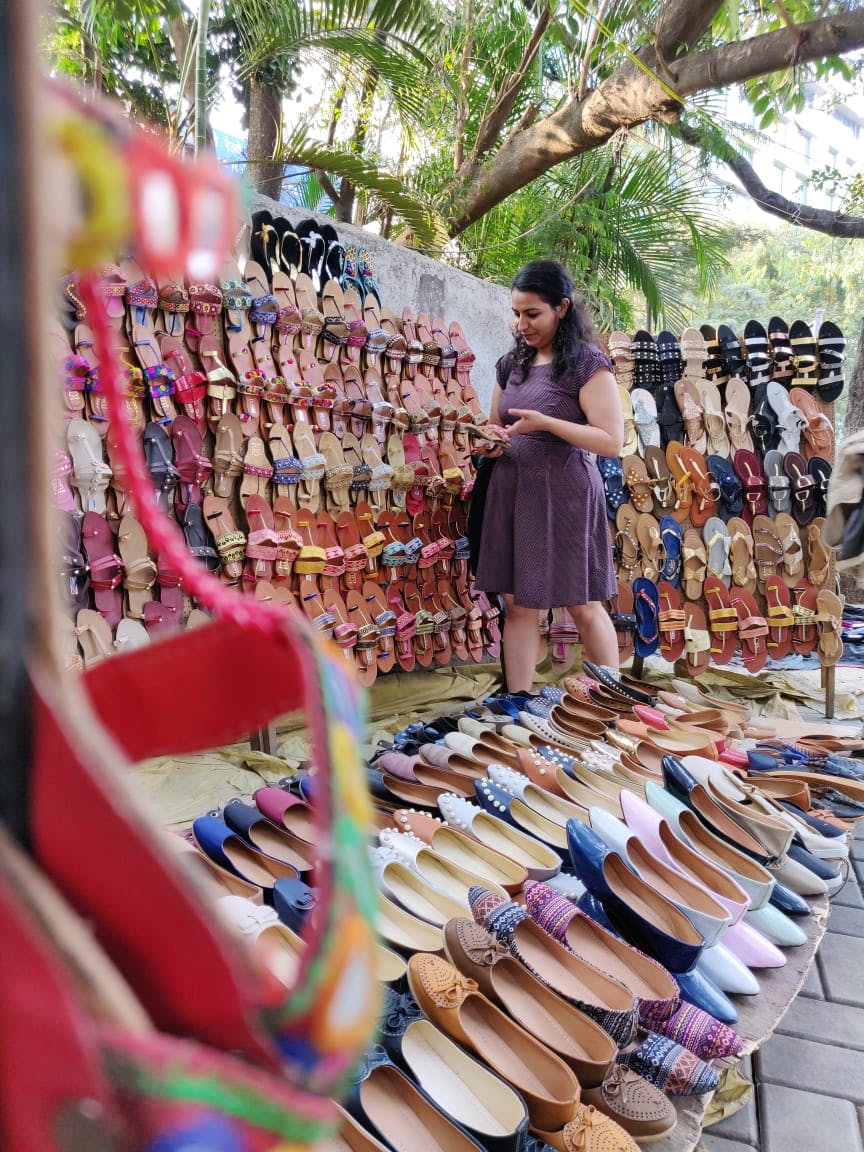 10 Amazing Things We Found At General Bazaar For As Low As INR 20
General Bazaar in Kalasiguda, Secunderabad is a multi-shop stop for all things fashionable. The streets are a mix of delightful chaos with pedestrians and riders admiring accessories, clothes on display and shops bustling with activity. We took a walk amidst these lanes and found some spectacular things you can splurge on.
Trendy Jackets - INR 595 to INR 850
Go urban-desi by pairing up these statement jackets with a contrasting kurta and jeans. These come in vibrant colours, have Kalamkari handwork and mirror work on them. We love how beautiful the designs are and how they can instantly glam up your outfit. We think your wardrobe mustn't be devoid of such stunners.
Fancy Footwear - INR 250
It's summertime! Flip-flops and sandals are in demand. The ones at General Bazar come with fine stone-work and will make your pretty feet look even prettier. Agreed that they may not be Cinderella-esque, but if you like to have a different pair for each day — you can grab a few at super low prices here.
Casual Bags - INR 350
College-goers or just anyone with an obsession for bags — you have to check these out! These shoulder-cum-sling bags can fit your make-up, notebooks, or accessories. They come with quirky prints on faux leather and make a comfortable carry on for casual outings and college.
Colourful Dupattas - INR 150 to 250
Add a splash of colour, and go traditional with these pretty dupattas. They are available in fabrics ranging from Bandhini and chiffon to Kalamkari. Experiment with styling and colours as these look ever so graceful.
Sneakers - INR 790
Looking for a pair of cosy sneakers? Look no more. We found these chic soft pink sneakers and we can't stop admiring them. To add a dash of bubblegum pink to your shoe closet, get these today. You can also Dreamz Footwear on +91 9394578910 to place your order.
Lotus Earrings - INR 60
These kitschy earrings make the cut as they can be your go-to when you want something minimal and not too bright. They are the right mix of ethnic and sophisticated.
Dress Material - INR 140 Upwards
Spirited colours, lots of variety and reasonable prices! This store has dress materials for any taste. From Banarasi and Kalamkaari to Cotton and Silk — you name it, they have it. The patterns are contemporary and yet rooted. You have to check them out for yourself. You can contact Shree Shakthi Creations on +91 9032030320.
Printed Sarees - INR 550
These beautiful Kalamkari sarees had us gawking at them for how perfect they are for the summers. The colours are all subtle but they don't fail to make an impression either. These sarees are available in cotton and silk too.
Potlis - INR 50
These Rajasthani potlis are a great addition to your traditional party outfit. Be it a desi wedding, or a festive get-together, you can walk in with these potli handbags and look classy. They can accommodate money and small make-up products and definitely add some grace to your look. Pick from the many patterns and colours and choose the ones that best suit your look. Alternatively, you can also use these to pack return gifts or give them away as the gift itself.
Paper Gift Bags - INR 20
Paper bags will always be in fashion and remain ever so pretty. These come in customary Indian designs as well as some unconventional ones. Your guests are going to love anything that comes in such appealing bags.
Comments