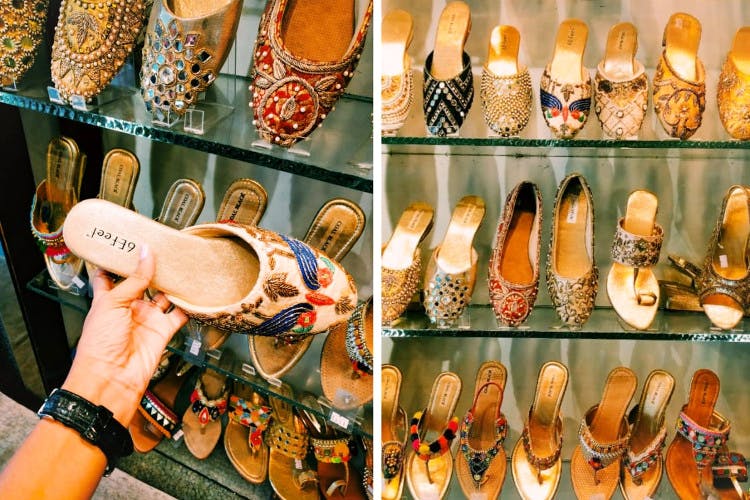 Get Your Shaadi Swag On: This Popular Shoe Store Is Opening A Bigger Outlet
The shaadi season is here, and you cannot get through it without a pair of good shoes. And if Glamwalk has been your sturdy constant throughout, you'd be happy to know they are opening a far bigger store in Koti. Coal Black — the new store will have all the signature juttis, sandals, embroidered clutches along with several new additions. So, whether you're a bride or bride's sister, there is something shimmery for you. Plus, we checked out the comfort of walking in these shoes and they get a nod from us. With a cushion padding, you can moonwalk your way into a shaadi or sangeet with these shoes.
The store is opening on September 2nd, and it's offering a 30 per cent discount as a part of its launch. So, grab them while they're on an off. Cheap thrills, aye! Also, keep watching this space for a detailed review of the store.
Comments