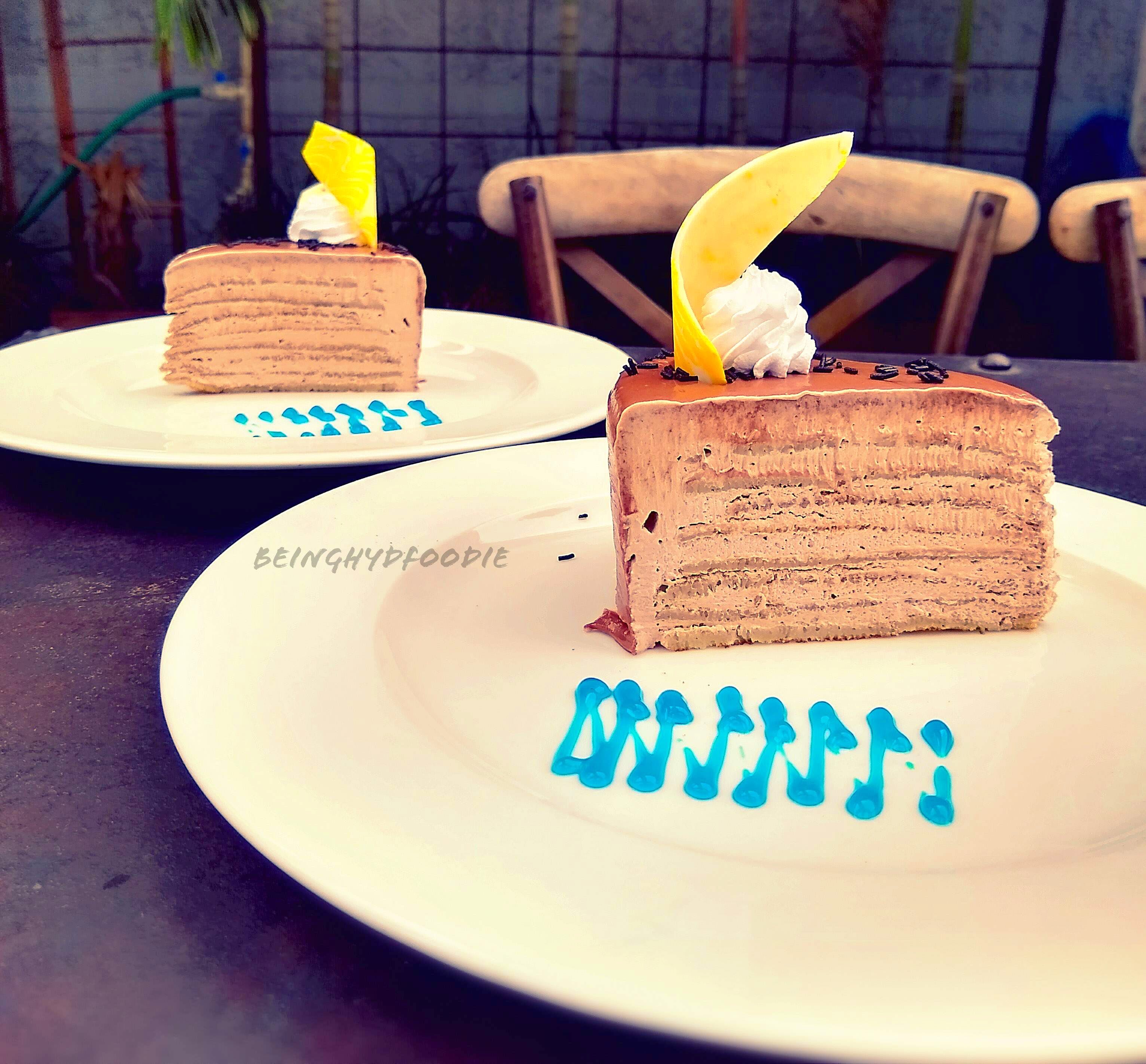 Drop By This Pretty Delicious Crepes & Cream In Jubilee Hills
What Makes It Awesome?
The Most Exotic Valrohna chocolate all the way! Crépes & Cream, a new place located at Tollgate. Crépe in easy words means, Thin Pancake! The batter consists of eggs, flour and milk and a few other secret ingredients. The crêpe itself is lightly sweet and takes on the flavour of the fillings. The texture is soft and slight crisp. Valrohna is French Premium chocolate and stated as one of the Most Expensive Chocolates in the world (2500/- KG). I tried Absolute Dark Valrohna Extacy, this was Light, Milky and Chocolaty. It had 7 Layers of Crépes (I guess), Well covered with the Chocolate and Cream. Absolutely delicious, Properly frozen & one of the bests I had, not sure if we get this in many places, but as of now this is the only to serve a Fantastic dessert. NOTE: These are not made with Cakes, It's made with Fresh Crépes only.