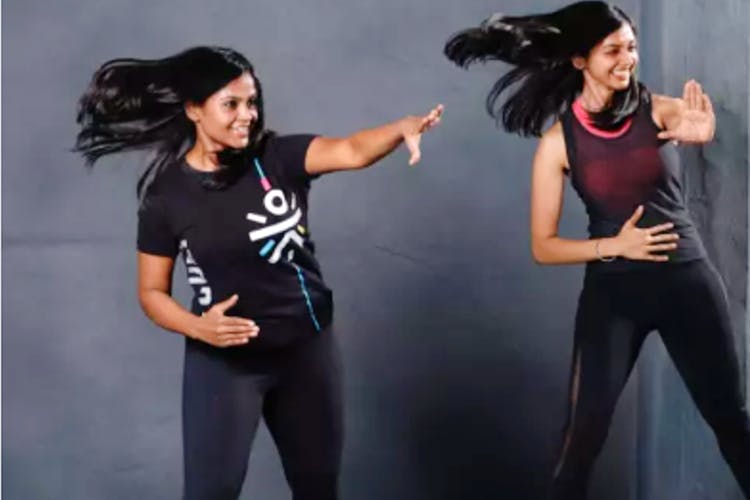 Dance, Bounce, Work It Out: This Gym Offers A New Wave Of Fitness That You'd Love
Shortcut
Cult Fitness — a Bangalore-based fitness center has made its move to Hyderabad, and at the moment, it has nine centres in the city in areas like Jubilee Hills, Begumpet, Madinaguda, Kukatpally, Madhapur.
What Makes It Awesome
Often regarded as a fitness centre that isn't for the faint-hearted, Cult has garnered quite a following among fitness freaks. Offering a wide range of activities that include Zumba, Yoga, Boxing, Strength & Conditioning, HRX workout (strength & conditioning program that improves core strength, muscles, stamina, agility, and more), it is a space that motivates. The centre is designed in such a way that it pushes you to work out harder. It's massive and the walls have quotes like Unleash Greatness and You Are What You Eat, which keeps you focused. The equipment and tools are top notch, and so are the trainers who are award-winning champions themselves. At the fitness centre, you can explore what form of activities suit you the best, and pick a package accordingly. Cult Fit which is a part of Cure Fit (that also encompasses Eat Fit and Mind Fit) offers a range of activities on its site that you can practice at home. So, if you're unable to get to a gym but want to stay fit, you can explore some of their home workouts that are accompanied by videos at no cost.
Pro-Tip
You can book two classes for free and check it out for yourself. But otherwise, it'll cost you INR 9,990 for three months, at the moment. There are offers against membership prices, so you might want to check it out right now.