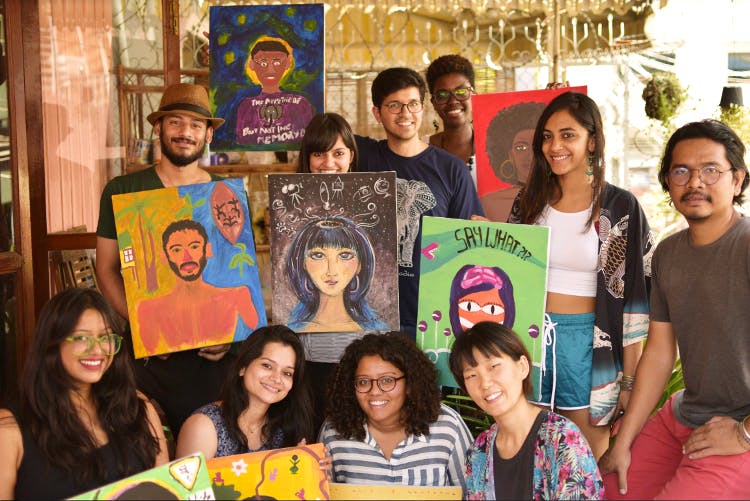 Artists, Travel & Create With This Collaborative Community From Hyderabad
Shortcut
Dabaki is an eccentric platform that brings together several artists who come in for culturally rich and immersive experiences from all over the world. In a league, they create engaging stories and art.
What Makes It Awesome
Knotting together an ensemble of diverse artists from all across the world, Dabaki is a collaborative community that was started by Akhil Kommidi and Krishna Chaitanya. It is a blend of three terms — da (where a person is from, in French), ba (an Egyptian word for the soul of a man or god kept alive by an offering of food and rituals), ki (a universal energy that connects us all, in Chinese). While this artist-led community is always on a lookout for discovering new talent, it brings established artists too in the process of creation. This year, 16 multidisciplinary artists (writers, painters, musicians) traveled to Cambodia to make art in collaboration from their experiences. Plus, they host residencies for artists in stunning farmhouses (Talking about inspiration) across the country where different artists focus on one project. While these are paid residencies, some of them receive sponsorships too.
So, you think you've got the art bone in you? Or are you an artist awaiting the moment of glory but with a zest to learn, Dabaki might just add the right fuel to your fire.
Comments