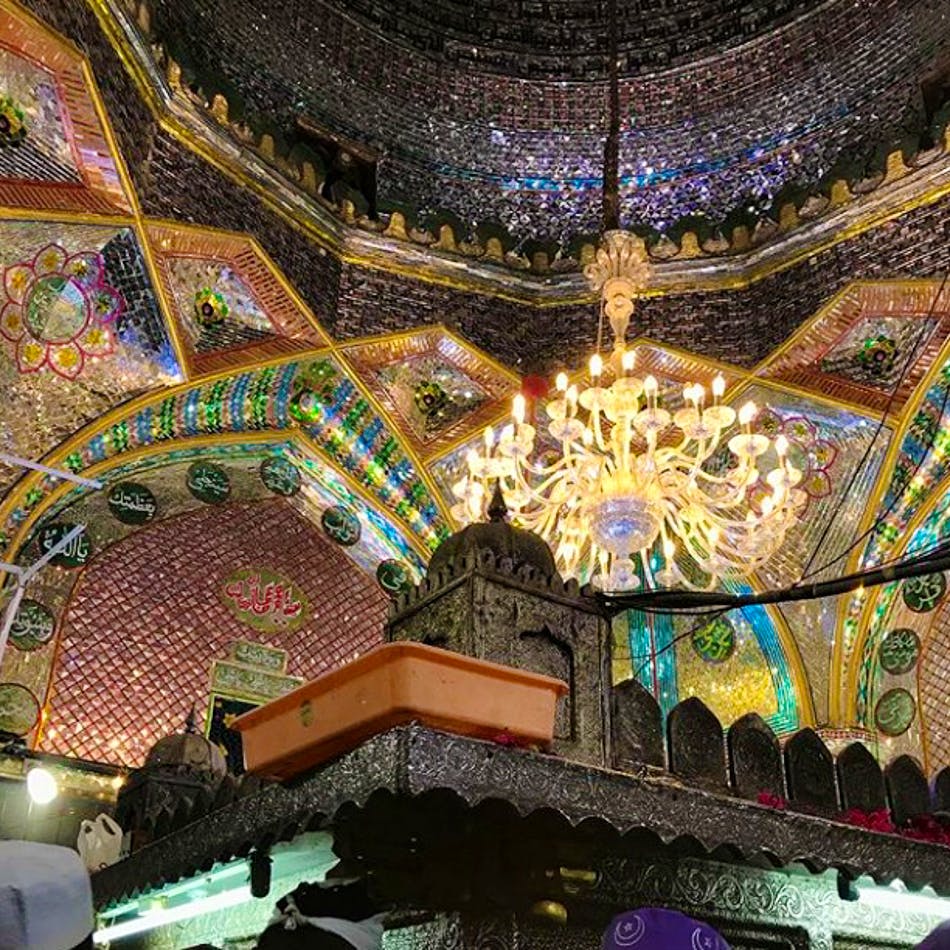 Qawwalis & Legends: This Dargah In Nampally Is A Gateway To Sufi Life
Shortcut
Dargah Hazrat Shah Khamosh is a beautiful paradox to the hustle and bustle of Nampally. Built with a fine blend of gothic and Islamic architecture, the Dargah has carvings and arches that will make you grab your phone to capture the beauty of it all.

What Makes It Awesome
If you were enchanted by the many Qawwali sequences at dargahs from Bollywood movies, you can get a taste of the same at Dargah Hazrat Shah Khamosh in Nampally. Tucked away in the bylanes of an otherwise busy area, the dargah is surprisingly peaceful, and the architecture is done with intricate carvings. The dargah was named after the Sufi saint Hazrat Shah Khamosh. Legend has it, that when the saint had a spat with a peer, he was asked to be silent, which led him to be silent for more than two decades. That's how his name famously came about; the saint also penned many poems under his pen name - Khamosh (silent).
We were told that on special occasions, musicians come in from different places in India to perform here, with shahnais. The dargah is decorated with colourful chandeliers and is a sight to behold at nights when it's lit up. The caretakers welcome all visitors with open arms. So, visit this place to experience Sufism in its truest form.
Comments