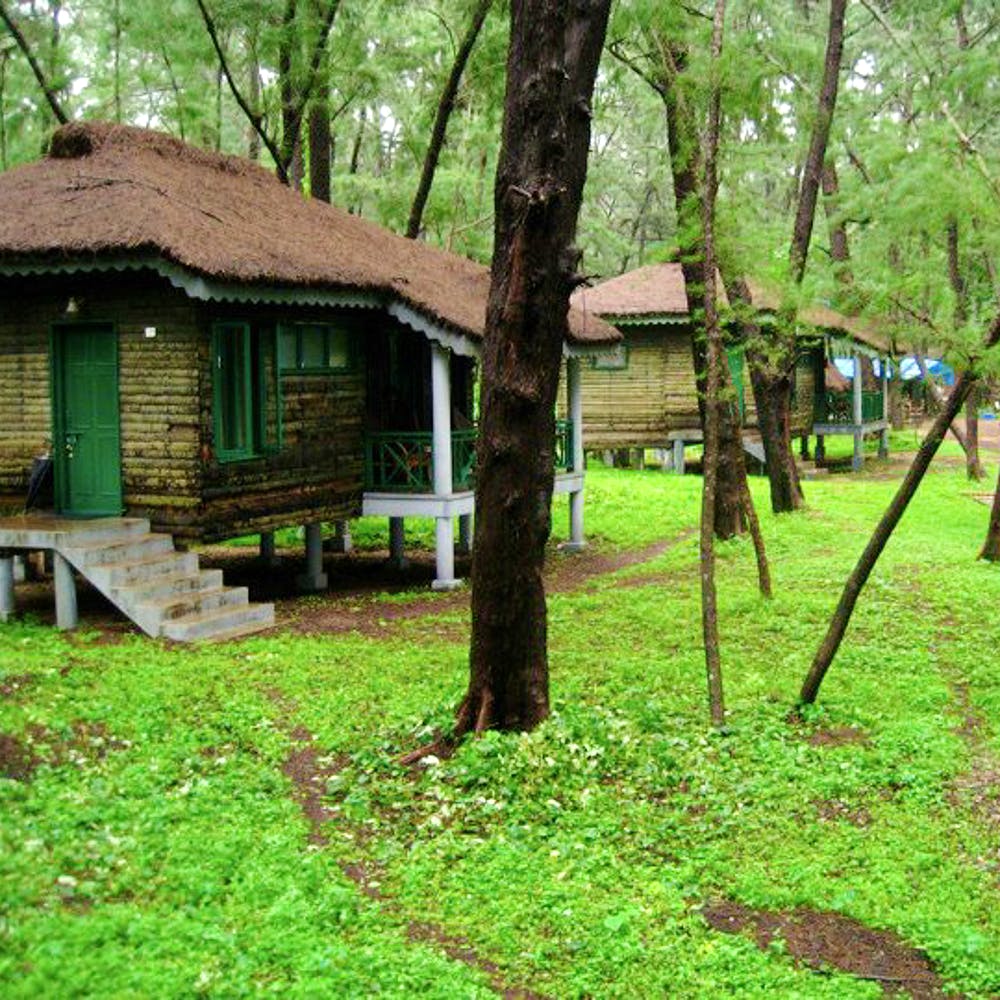 Got A Long Weekend? Go Snorkelling, Dolphin Watching At This Secluded Beach Resort
Shortcut
Devbagh Beach Resort (also known as Jungle Lodges) is for those who love secluded beaches and love connecting with nature. Expect magical sunsets and go on night walks along the coastline.
What Makes It Awesome
It is said that Rabindranath Tagore fell in love with this beach when he was young, and there is no denying that this white shore beach in Karwar, Karnataka is a hidden gem. If you are the kind that steers clear from beach parties and enjoys watching the beach waves that come crashing at your feet, we think you'll discover a bit of paradise here. Smacked amidst casuarina groves, this resort has lovely log huts and stilt cottages. And the best part? It opens to a private beach — so close that the waves lull you to sleep. The resort plans you a whole bunch of activities — walks in the fishermen village, campfire or barbecue on the beach, bird watching, and boat rides. For those of you who love a bit of adventure, hop on for a banana boat ride, or go kayaking, snorkeling, and parasailing. Every room comes with a tiny patio, where you can lounge around. But when there's a sea just a few steps away, you cannot miss out on exploring every inch of it to the fullest. At INR 10,000 a room, your breakfast, lunch, and dinner are sorted. Plus, the resort arranges all your dolphin watching tours and walks too.
Pro-Tip
Since this resort is on an island, the only way to access it is to get on a boat in Karwar and reach. This beach is only 90 minutes away from Goa, so you can fly to Goa and get to Karwar.
Comments