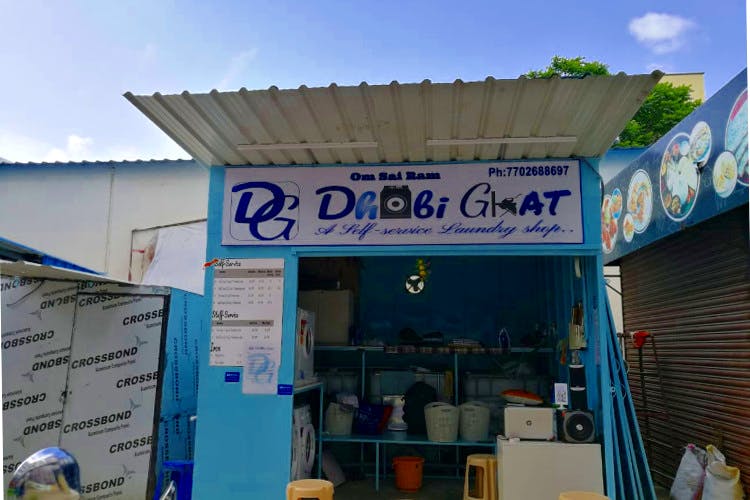 Got Dirty Linen? Wash Them At This New Madhapur Laundromat At INR 179 Per Hour
Shortcut
Madhapur, have you been looking for a laundromat? Dhobi Ghat is an answer to all your linen prayers. It offers a range of services that include staff service, ironing too.
What Makes It Awesome
While having a dhobi downstairs makes washing easy-peasy, we all have those days when we want to wash our linens. Especially the whites and the beiges. Dhobi Ghat — a self-service laundry shop lets you wash a load of 5 kg clothes at INR 179 for an hour of washing and an hour of drying. If your load is around 2.5 kg, you're done at INR 139. While a load of 5 kg comes up to 8 pairs for men, it can go up to 10-11 pairs for women. The shop provides you with detergent but if you have a preference, you can carry your own too.
Don't want self-service? No problem! Their staff can do everything for you at a price range of INR 189-219 (2.5-5 kg). They also steam iron your clothes, and in the future, they intend to offer door-to-door pick-up services too. So, solve all your laundry woes, one pair of denim a time.
Pro-Tip
You've got an hour to kill so check out
Clubs
, a kiosk next door for some
tandoori
chai
and
poha
.
Comments