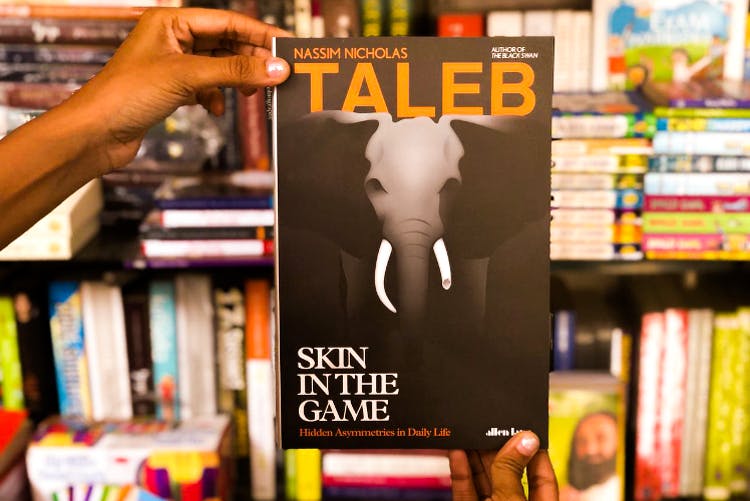 Hoard Rare & Popular Books, Magazines, And Comics From This Pre Independence Era Book Stall
Shortcut
Book lovers, we've found you another gem of a stall where you can score everything from the latest bestsellers to older and rarer tomes. E. Babaiah book stall, a little known store, has been a favourite amongst those that know of it, and for those who did not…well, it's about to be.
What Makes It Awesome
E Bahaiah book stall began as a stall selling newspapers in the pre-independence era but soon expanded to be a treasure trove of a variety of books old and new. Today, this ever so compact stall has a collection of popular magazines, brand new novels nostalgic comics and much more. We found Amar Chitra Katha's beloved character – Suppandi's collection. It has nine titles full of amusing stories of the simpleton, gathered over the past 36 years. We found Tinkle – Holiday Specials too! (The child in us cannot stop grinning from ear to ear).
There were also some more recently launched books like Skin In The Game by Nassim Nicholas Taleb and other self-help books like The Secret. Just above these books is a section by Indian authors. Books by the likes of Sudha Murthy and Shashi Tharoor rub shoulders with regional (Telugu) books. If you've been looking for the works of Telugu writers like Vishwanatha Satyanarayana, Yaddanapudi Sulochana Rani, Malladi Venkata Krishna Murthy, and Chalam, you can hoard them from here. That said, you will also find translations of popular novels. Get books to feed your zen soul or if you are a budding entrepreneur – there's something for you too. Whether you want to glimpse into the life of Elon Musk or reflect into your own, you can do so by simply buying a book.
This stall also has the collection series of Hardy Boys and Famous Five/Secret Seven. Other mystery picks such as James Hadley Chase's – Have This One on Me and a good deal of Nancy Drew is available as well. This stall also sells famous magazines like Filmfare, Outlook, and Elle. The store gets a new supply of books and magazines every 15 days and always has fresh stuff. Trust us, once you enter this store, you will keep coming back. If you ask the store owner nicely, he will even update you via text every time a new collection comes in.
The store is a fine mix of the books from the 70s to the 90s, and then there are also current favourites. Although the collection might seem minimal, there is a godown upstairs that houses far too many books. Looking for your favourite writer from the 60s or 70s? Our bet is that you might find the first-hand ones only here. Get shopping already, folks!

Pro Tip
Finding the latest books in Hyderabad is tricky and most of the large chains don't fetch lesser read books. At this store, you can place a request and the store owner can get it for you.
Comments