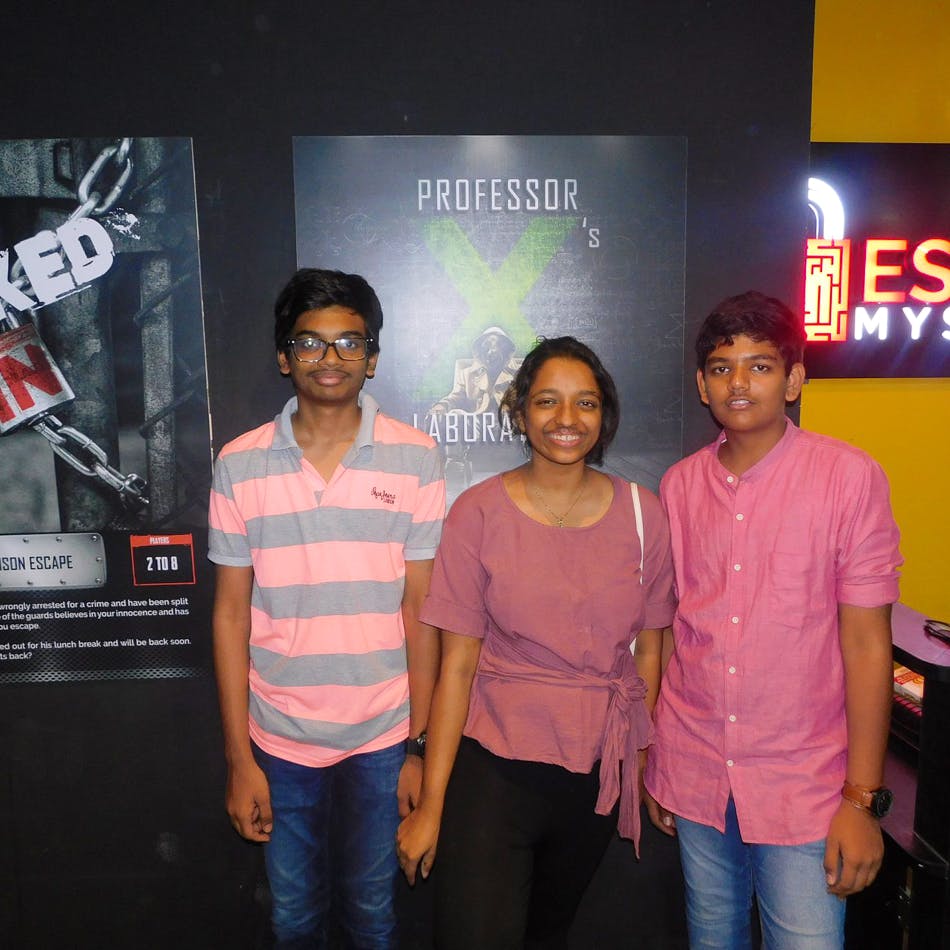 Begumpet Has Its Own Escape Room & We Can't Wait To Plan Our Weekends
Shortcut
With two challenging rooms that'll require all your intelligence to solve the clues and get out, Escape Time is Begumpet's very own escape room.

What Makes It Awesome
Along with a lot of shopping places and restaurants, Begumpet now has its own escape room and we're excited. Don't know how this works? Allow us to get into the deets. You will be locked in a room which has a set theme and you will have one hour to solve the clues and bust yourself out. Pretty straight forward, right? There is a catch. To solve the clues, you'll have to put your thinking caps on and really work them out because they aren't going to be easy. Escape Time has two rooms as of now called Professor X's lab and Jail Break.

Professor X's Lab is a chemical lab where the professor is attempting to make a deadly chemical weapon. You've got to solve the clues and get out of there with the weapon before the army arrives. This room has a success rate of only 8%. Jail Break is an easier room comparatively. According to the story, you and your team are wrongfully arrested and have been split into two separate jails. You'll have to figure your way out. This room has a success rate of 20%. Sounds interesting, right? If you're up for this challenge, show up at Escape Time and bring it on!

Pro-Tip
For a group of 2-4 players, the pricing is INR 600 per person, and for a group of 5-8 people, the pricing is INR 500 per person.
Ask Apoorva a question