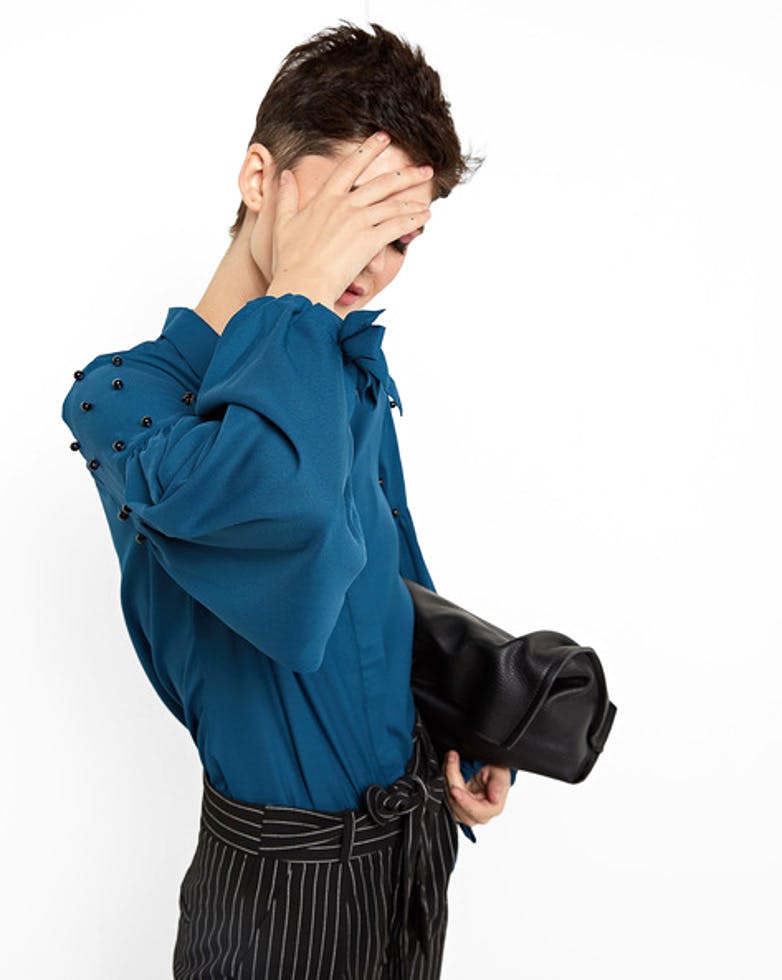 Girls, Say No More To Boring Formal Dresses By Shopping These Outfits
Girls, we understand your plight — while it's effortless to find party wear or casuals, it really takes a toll on you to find real chic and not-so-boring formal dresses. So, we've curated you a little list of formals that'll transform your workwear from ugh to whoa.
Colour Block Bodycon Dress - Koovs
Set your style apart from the rest with this bodycon dress that has a fine peplum cut on the back but looks super smart on the front. We love the colour too.
Country Pop Blazer - Vajor
Woman, you're going to mean business with this checkered blazer. Pair it with cigarette pants and a simple white shirt but no matter how you style it, it's going to be a major hit.
Houndstooth Button Down Jumpsuit - The Label Life
When it comes to formals, you cannot go wrong with a classic piece from The Label Life. We've been saving up for this button-down jumpsuit, which is classy and if you're planning after work drinks, you can style it with a chunky belt and statement earrings and you're good to go.
Knee-length skirt - H&M
Simple yet suave, this knee-length skirt from H&M is a must have in every working woman's closet. You can pair it with a plain blouse or shirt and you're all set to take over the world.
Embellished Shirt with Tie-Up Sleeves - Ajio
Every bit vibrant and edgy, this embellished shirt reminds us of a certain Indian designer's signature style. With flouncy sleeves that have tie-ups, this one comes in two different colours. Pick whatever is your style and dress up.
Jambo Jacket Dress - The Jodi Life
If you are the kind that doesn't mind a bit of colour in your everyday formals, you've got to check out this jacket dress from The Jodi Life. Be the fearless you in this dress that can be styled in different ways.
Comments