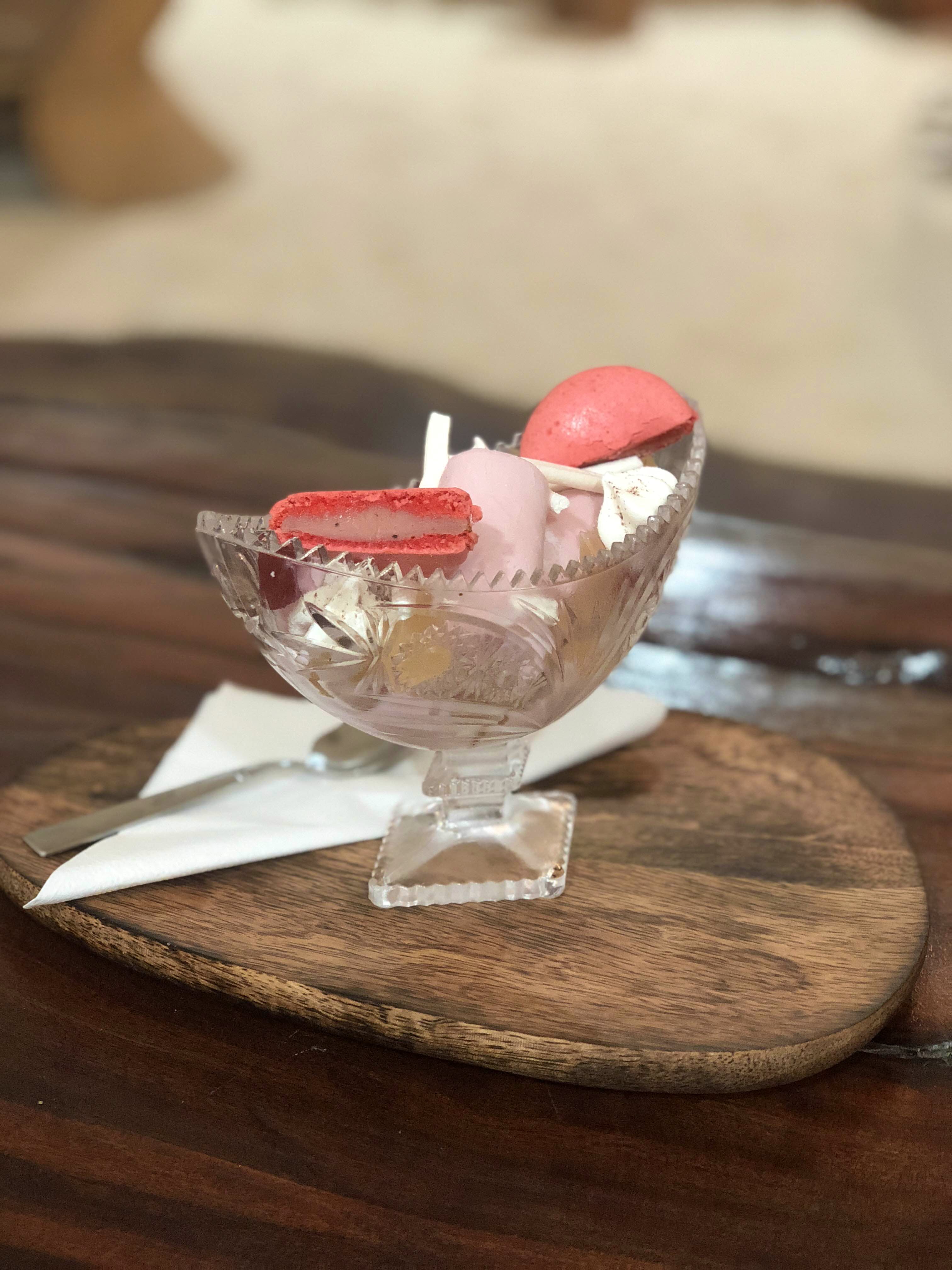 Poached Pineapple Coconut To White Wine Jelly Grapes, There's A New Ice Cream Shop In Town
What Makes It Awesome
If you've been a regular at Frozen Desert, in A.S. Rao Nagar — you're going to love their new outlet in Hitech City even more. What looks like a cottage surrounded by wilderness, is quite literally a frozen desert on the inside. You are asked to remove your footwear before you enter, and there are surprises waiting for you once you do (some of which we're going to spoil with this post). Soak your feet in the white sand, or walk on a pebbled platform before you seat yourself on a wooden bench or comfy chairs. There's also a rock for a table, and the interiors are done up in a way that you will be in awe. We're not even kidding, you'll find shells and branches on walls, round windows and also a section where you can indulge in sand art. We ordered for a Roasted Pumpkin & Parmesan Cheese Waffle, a White Wine Jelly Grape Ice Cream & Poached Pineapple Coconut Ice Cream. The waffle was served hot and was soft. The stuffing of the roasted pumpkin didn't really catch our fancy, but the pesto sauce it came with was a savior. Among the ice creams, we really cannot pick a favorite taste, but the presentation of the coconut one wins it brownie points. It also went perfectly well with the poached pineapple, rose petals and lemon macaroons that it was served with. The white wine jelly in the grape ice cream is something we couldn't get enough of. So, the next time you want to enjoy some frozen treats & perhaps freeze time when with bae, take them here. They also have an outdoor seating, but who would prefer that to a frozen desert?
What Could Be Better
Since everything is freshly made, you might have to wait for a good while before the food is served.
Comments